2018 Claire Naudin Bourgogne Hautes-Cotes de Nuits Myosotis arvensis
#171205411
Add to Favorites
Ridiculously low 2-day shipping. Add to cart to calculate cost.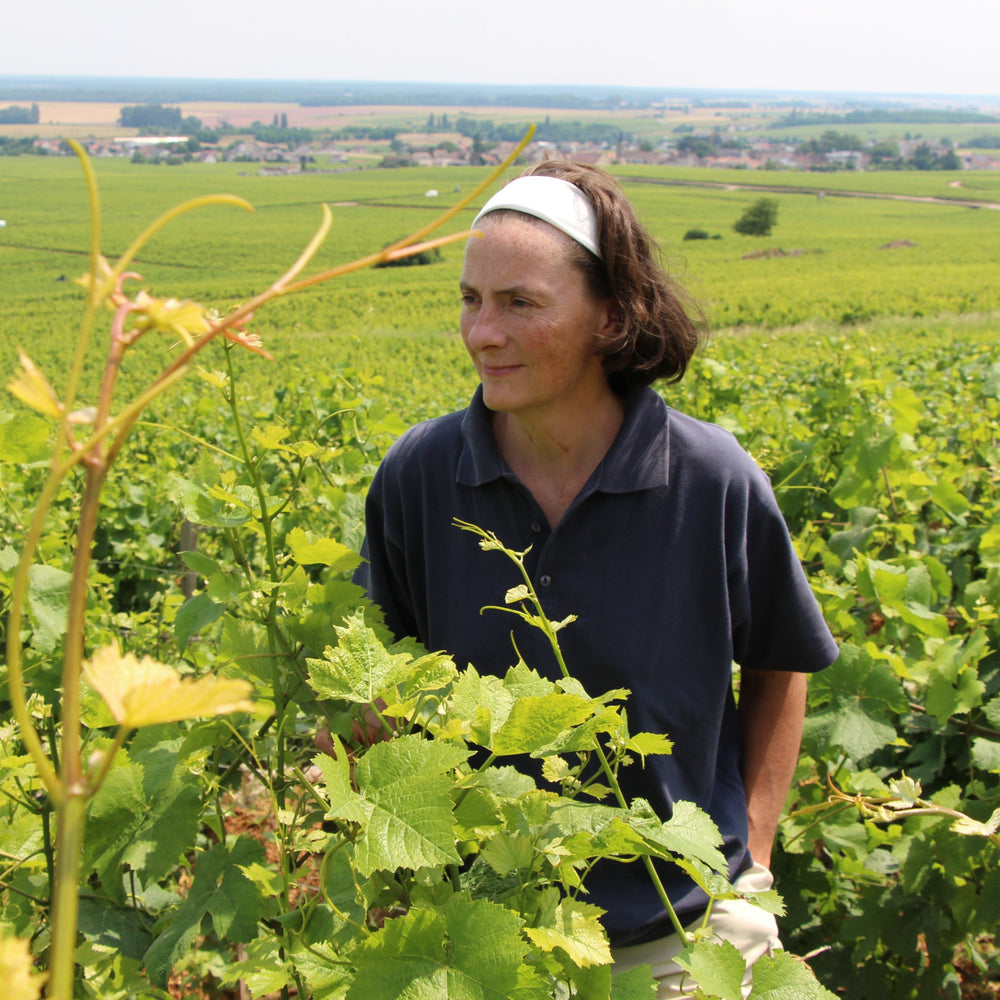 Claire Naudin, based in the unique village of Magny-lès-Villers, has carved out a distinctive identity in the world of Burgundy winemaking. Spanning the Hautes-Côtes de Beaune and Hautes-Côtes de Nuits, her estate extends across 22 hectares, boasting prized parcels in Aloxe, Ladoix, Echezeaux, and Nuit St Georges.

Building on a rich lineage of winemaking, Claire brings a spirited dynamism and constant pursuit of innovation. Following studies in geology and agronomy and gaining global experience in Australian and New Zealand vineyards, Claire took over Domaine Naudin Ferrand in 1994 and promptly imprinted her philosophy onto the vineyards. She champions sustainable winemaking practices, constantly questioning chemical intervention. She insists on working without harming the soil or compromising the health of her workers.

Claire's wines exude her sensitivity and dedication to tradition. Yet, she resists conformity, challenging appellation standards she feels limit the quality of her wines. Over the past 16 years, she has implemented a series of standards, including lowered yields, enhanced trellising, and meticulous grape sorting, working towards healthier, more mature grapes. She uses natural yeasts, and the cellar employs a gravity-fed system, avoiding unnecessary grape damage. No filtration or fining occurs, ensuring her wines have fewer additive traces and maintain a more natural character.

Despite following organic principles, Claire resists certification to avoid any potential homogenization of her wines. Instead, she enjoys the freedom that comes from working independently and staying true to her craft. Her exceptional wines, ranging from her Aligoté, Le Clou 34, stemming from different plots of old vines offering an ethereal elegance, to her flavorful Pinot, Orchis Mascula, which is aged in barriques for 18 to 20 months, to the medium-bodied La Plante, made from younger vines, offering a complex but fun style coupled with a Burgundian elegance, embody this free spirit and reveal a wine producer dedicated to quality, authenticity, and sustainability. 

Her work in the lesser-known sites of her domaine has resulted in the "Flower Series" wines, captivating both in their depth and the tales they tell of the wildflowers that bloom in each parcel. Claire's wines, including her striking Gamay and Pinot, sourced from like-minded growers after several lean harvests, offer an intricate blend of history, terroir, and innovation. These stand as proof of the potential of the Hautes-Côtes vineyards and the visionary brilliance of their winemaker.