2018 Domaine Coquard Loison-Fleurot Echezeaux
#127538475
Add to Favorites
Ridiculously low 2-day shipping. Add to cart to calculate cost.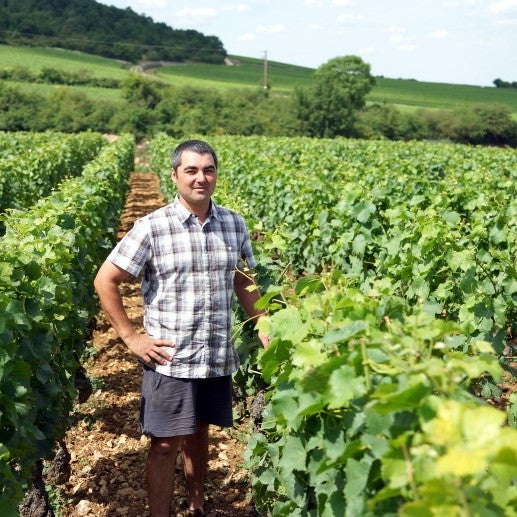 Domaine Coquard Loison-Fleurot, popularly known as CLF, is a seasoned player in grape cultivation but a recent entrant to the international winemaking scene. After gaining a firm domestic base, Commercial Director Claire Fleurot expanded the enterprise's horizon to global markets.

The 9-hectare portfolio of this multi-generational family-owned vineyard boasts a series of prestigious grand cru sites. These include Charmes-Chambertin, Clos de la Roche, Clos-St-Denis, Clos de Vougeot, Échezeaux, and Grands Échezeaux. The portfolio is further enriched with the premier cru site of Vosne Romanée - Les Beaumonts and village plots in Gevrey Chambertin, Morey-St-Denis, Chambolle-Musigny, and Vosne-Romanée.

Renowned winemaker Thomas Colladot has led CLF's winemaking efforts since 2010, gaining considerable acclaim for his skill. Fruit for all CLF wines is hand-harvested, undergoes around 18 months of oak maturation, and is unfined and unfiltered. Grand cru expressions under Colladot's leadership showcase a striking balance of power, site-specific individuality, and fruit concentration, earning high praise from international wine experts.

CLF's offerings are characterized by their terroir transparency and purity, a testament to Colladot's winemaking techniques, such as a 9-day cold soaking prior to 20-24 days of fermentation. The wines also gain depth and complexity from the natural concentration provided by their old vines, many of which were planted between the 1920s and 1960s.

Claire and Thomas jointly manage CLF's vast vineyard collection, embodying a philosophy emphasizing the importance of vineyard quality in creating exceptional wines. As the wine world's best-kept secret, CLF's wines continue to receive growing international recognition, making them increasingly desirable for connoisseurs and collectors alike.