2018 Domaine Sylvain Pataille Marsannay Les Longeroies
#151992715
Add to Favorites
Reviews 91-93 points Vinous "The 2018 Marsannay Les Longeroies, raised in 30% new oak and with 90% whole-bunch fruit, has a superb bouquet of well-defined red currant and cranberry fruit. The oak is very nicely integrated here. The saline palate is medium-bodied with chalky tannins and good tension, though I would like a little more substance and grip on the finish. Still, I see good potential here from a traditionally styled and quite cerebral Marsannay. (NM)" Jancis Robinson "Deep cherry red. A hint of charry oak on the nose in this hand-made blend (ie sampled from several barrels) but the dark-red fruit is still deliciously fragrant. A hint of those stems but they don't dominate. More power here than in the other Marsannays. More density and firmer tannins but finely balanced for the long term. Persistent and fresh. Dense and chewy and just a baby but the tannins have finesse even now. (JH)"
Ridiculously low 2-day shipping. Add to cart to calculate cost.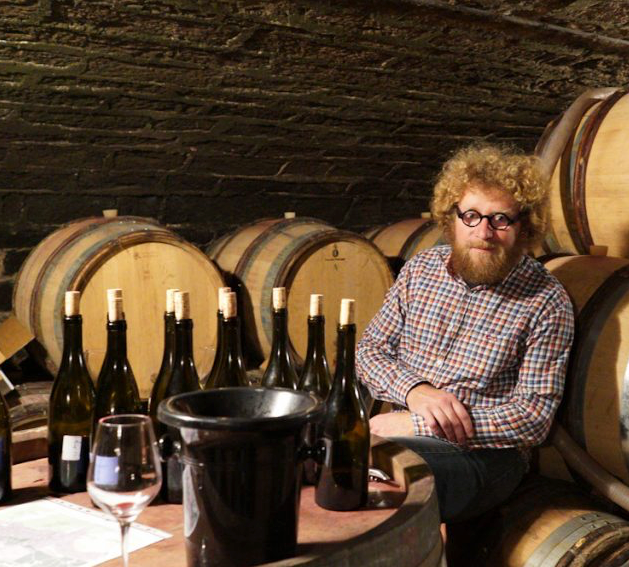 Sylvain Pataille is recognized today as one of the elite growers in the Cote d'Or - specifically, in northern Cote de Nuits, in the village of Marsannay. Shockingly, Sylvain doesn't come from a long line of winemakers but decided from a young age that his dream was to be a vigneron. At 14, he went to wine school in Beaune, and then to university in Bordeaux, to become an oenologist. By 1999, he was able to save up enough cash from his wine sales job to purchase a mere one hectare to start his winemaking dream.

Today, Domaine Sylvain Pataille has grown to 15 hectares, and Sylvain has made a name for himself making world-class red, white, and rose wines. He is best known for leading the charge on Burgundy's underdogs: Aligote and Bourgogne Rouge.
While Chardonnay is the white wine superstar of Burgundy, Aligote is Burgundy's other white varietal that often represents a delicious value, and Domaine Sylvain Pataille is among the best! It wouldn't be enough to make great whites alone - his reds are amongst the finest values in the world of fine wine today. His Bourgogne Rouge Le Chapitre Marsannay Clos du Roy are consistently some of our favorite wines year in and year out.

William Kelley of the Wine Advocate stated, "Sylvain Pataille produces brilliant wines that number among the Côte d'Or's finest values." We 100% agree and recommend these wines to any Burgundy connoisseur who enjoys wines with balance, seamless texture, and vibrant fruit.