2018 Eisele Vineyard Cabernet Sauvignon Altagracia
#154861607
Add to Favorites
Reviews 95 points Wine Advocate "Deep purple-black in color, the 2018 Cabernet Sauvignon Altagracia slowly grows on the nose, developing into profound scents of black currant cordial, baked plums and wild blueberries with suggestions of bouquet garni, black pepper, pencil lead and fertile loam plus a touch of beef drippings. Medium to full-bodied, the palate is delicately played with beautiful definition and lots of red berry and earthy accents intertwined with the black fruits. Supported by velvety tannins and just enough freshness, it finishes long and mineral laced."
Ridiculously low 2-day shipping. Add to cart to calculate cost.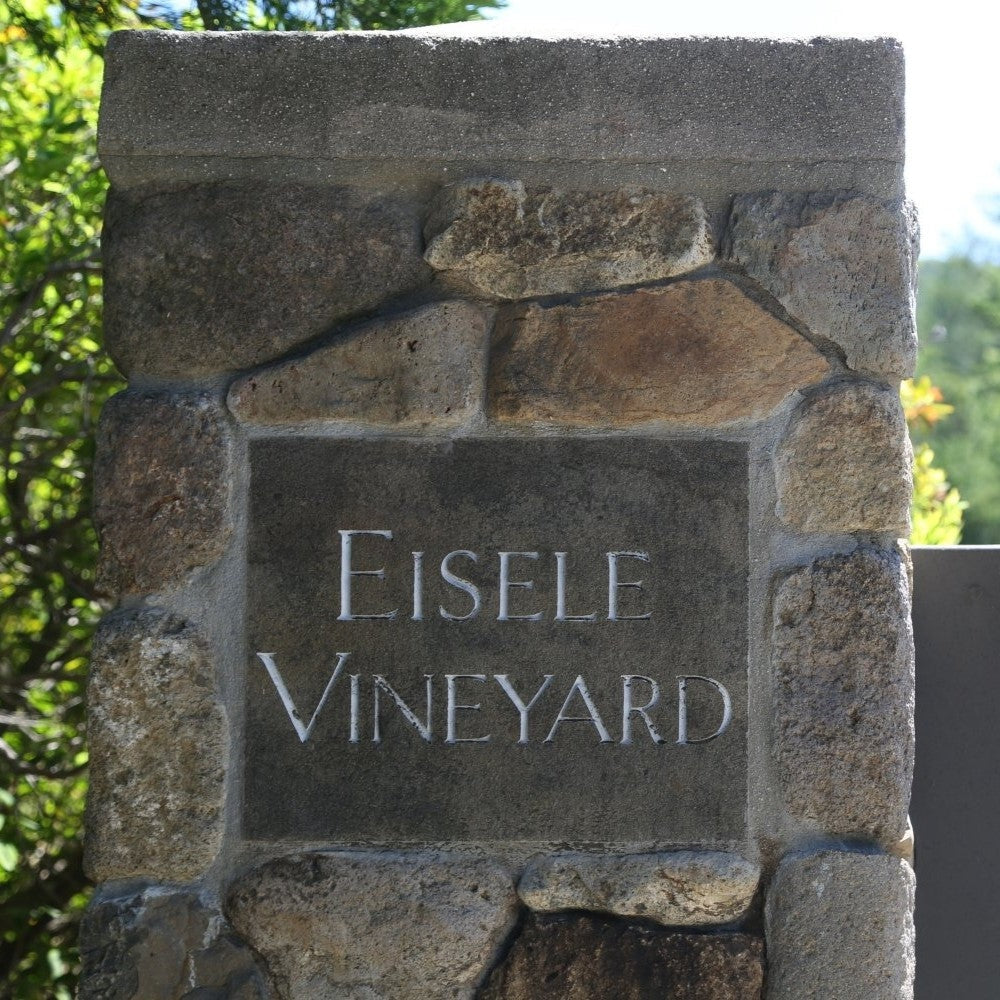 Eisele Vineyard, located in the northeast part of Napa Valley near Calistoga, is a historic and iconic producer that has consistently showcased one of the finest terroirs in the region. First planted in the 1880s, the vineyard has been dedicated to Cabernet Sauvignon for the past five decades and has received widespread recognition for producing wines of exceptional depth, elegance, and longevity.

The vineyard's unique geography, nestled at the base of the Palisades Mountain range, provides a distinctive environment for grape cultivation. Protected by the Palisades Mountains and influenced by cooling breezes from the Chalk Hill Gap, the 38-acre vineyard benefits from well-drained cobbly soils, resulting in low yields of intensely concentrated fruit.

Eisele Vineyard's commitment to organic and biodynamic farming practices since 1998 and 2000, respectively, further enhances the expression of its terroir. The vineyard promotes soil health and biodiversity by cultivating cover crops and using biodynamic preparations made from on-site herbs and flowers, resulting in naturally resilient vines and grape flavors of exceptional complexity.

In the winery, Eisele Vineyard emphasizes a minimal intervention approach, allowing the terroir and the fruit to take center stage. There is no predetermined style or signature to achieve; instead, the winemaking process is characterized by precision, intellectual rigor, and a deep respect for each vintage. The resulting wines consistently exhibit depth, balance, and a pure expression of the vineyard's singular terroir.

The flagship wine from Eisele Vineyard is the Cabernet Sauvignon, which accounts for three-quarters of the vineyard's plantings. This intense and age-worthy wine displays flavors of cassis, blackberry, cedar, and chocolate, with a lingering mineral finish. Known for their complexity, concentration, and silky texture, the Cabernets from Eisele Vineyard have the ability to age gracefully for decades.

Another notable wine from the estate is Altagracia, a Bordeaux-style blend that represents the eastern parcels of the vineyard, complemented by fruit sourced from other Napa Valley vineyards. This Proprietary Red is approachable in its youth yet capable of aging.

Eisele Vineyard also produces a profound Syrah, showcasing yet another facet of its unique terroir. The estate's Sauvignon Blanc, a blend of two clones, offers a fresh and energetic expression with exotic flavors and a lean, gravely structure. Additionally, Viognier, when produced in sufficient crop, captivates with its aromatic complexity, featuring notes of honey, apricots, orange blossoms, and spice.

Eisele Vineyard stands as a testament to the dedication and passion of its owners throughout the years. With a focus on preserving the vineyard's legacy and realizing its full potential, the team at Eisele Vineyard continues to craft wines that reflect this remarkable estate's authenticity and exceptional qualities.