2018 Georges Noellat (Maxime Cheurlin) Chambolle-Musigny 1er Cru Les Feusselottes
#127538141
Add to Favorites
Reviews 92 points Wine Advocate "Aromas of red plums, berries and spices, framed by creamy new oak, introduce the 2018 Chambolle-Musigny 1er Cru Les Feusselottes (Maxime Cheurlin Noellat), a medium to full-bodied, gourmand and charming wine that's lively and succulent, with ripe tannins and a generous core of fruit. (WK)"
Ridiculously low 2-day shipping. Add to cart to calculate cost.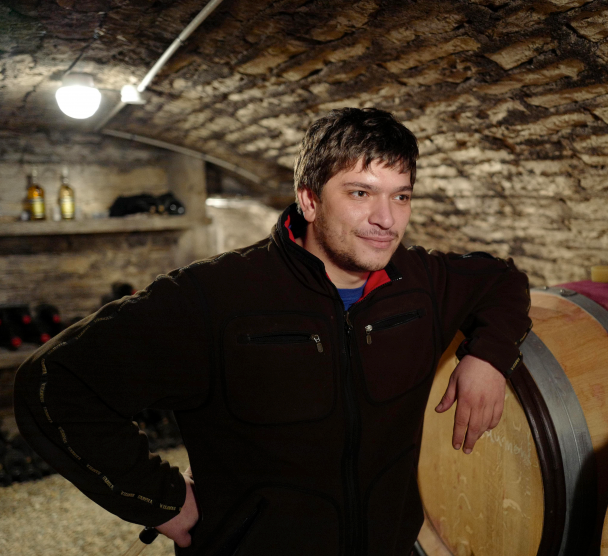 Georges Noëllat is a renowned domaine in Vosne-Romanée, boasting a rich history that dates back to its founder, Georges Noëllat. Georges was the nephew of Charles Noëllat, who once owned one of the most prestigious domains in Vosne, which eventually became the primary portion of Domaine Leroy. In 1991, Maria Theresa Noellat and her husband Jacques Cheurlin, a Champagne grower, inherited the estate. They later passed it down to their grandson, Maxime Cheurlin, in 2009.

With a focus on minimal intervention, Maxime manages the estate's profound terroirs of Vosne Romanée and northern Nuits St Georges, which include a large proportion of incredibly old vines planted before WWII. Maxime has already gained a reputation for his elegant, lacy style of Pinot Noir, which emphasizes the purity of fruit and refinement. All grapes are hand-harvested and cool-macerated before fermentation, with only native yeasts used. During vinification, Maxime prefers the term infusion to extraction, so punch downs are rare and gentle. The use of new oak depends on the appellation and vintage but ranges from 30% to 100%. Aging takes 14 to 20 months, and the wines are generally bottled without fining or filtration.

Despite being a small estate with only five and a half hectares of land, a large proportion of it is old vines, which he intends to preserve with special attention and care. Neal Martin from Vinous Media has said, "Maxime seems to be a driven young vigneron whose tenets have been instilled from an early age, but wow – what potential!"