2018 Hubert Lignier Clos de la Roche MCMLV
#127538472
Add to Favorites
Reviews 95-97 points Wine Advocate "A magical bottle in the making, for anyone able to find one, the wine offers up a deep bouquet of cassis, wild blueberries and cherries, complemented by hints of smoked meats, peonies and dark chocolate. Full-bodied, deep and concentrated, it's both more intense and livelier than the domaine's regular—and formidable—Clos de la Roche, structured around rich, powdery tannin and concluding with a long, mineral finish. (WK)" 96 points John Gilman "The bouquet is precise and bottomless, offering up scents of black plums, black cherries, venison, espresso, woodsmoke, a very complex base of soil, mustard seed and a deft touch of cedary oak. On the palate the wine is pure, full-bodied, focused and a bit more mineral in personality out of the blocks than the regular Clos de la Roche, with a rock solid core of fruit, fine-grained tannins and stunning length and grip on the very, very promising finish. (JG)"
Ridiculously low 2-day shipping. Add to cart to calculate cost.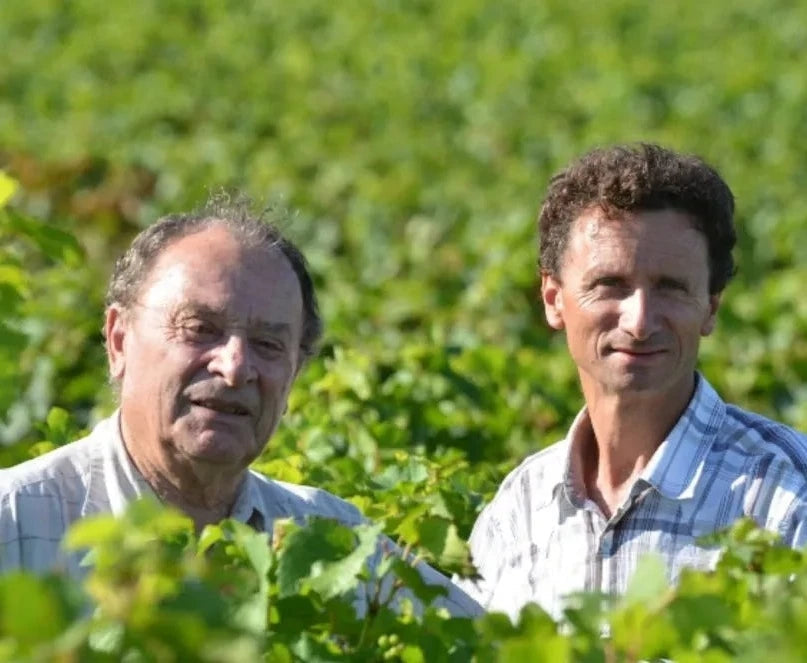 Located in the heart of Burgundy, Domaine Hubert Lignier embodies the unique blend of tradition and innovation that defines its exceptional wines. The estate, under the stewardship of Hubert and Laurent Lignier, covers nine hectares across illustrious villages like Morey Saint Denis, Gevrey Chambertin, Chambolle Musigny, Nuits Saint Georges, and Pommard. This family-led enterprise yields 24 distinct wines, each a singular expression of its terroir.

The Ligniers' commitment to organic farming, initiated in the 1990s, distinguishes them in their steadfast dedication to soil health and vine vitality. They employ plowing, avoiding weedkillers and pesticides, to maintain the crucial microbial balance necessary for vine growth. Each vineyard, or "climate," is treated with the utmost respect to preserve its unique character.

The winemaking process at Hubert Lignier follows a minimalist approach, emphasizing the intrinsic quality of the fruit. This attention to detail results in fresh, elegant wines that possess both full-bodied richness and a lingering, mouth-watering finish. Their portfolio includes a wide range of offerings, from Bourgogne to Grand Cru appellations, each expressing its terroir authentically and distinctively.

Particularly noteworthy is the Domaine's precise vinification and aging process. Grapes are de-stemmed and undergo fermentation in open-top cement tanks, followed by a prolonged cold soak for optimal extraction. Only natural yeasts are used. The aging in barrels, which uses 20-30% new oak and lasts for 20 to 24 months, occurs on lees without racking post-malolactic fermentation. The wines are bottled using gravity, with no fining, to preserve their freshness and aging potential.

With his brother Laurent's assistance, Hubert Lignier has carried forward the Domaine's stellar reputation for wines marked by concentration, depth, and structure, celebrated for their wonderful expression of terroir. In the words of wine critic Neil Martin, the wines are "pure, sensual, quite intellectual...," echoing the sentiments of those who enjoy tasting, drinking, and appreciating the unique essence of Hubert Lignier's craft.