2018 Jean-Michel Stephan Cote-Rotie SO Brune
#115819380
Add to Favorites
Reviews 92 points Vinous "Inky ruby. Pungent dark berry, licorice, floral and game qualities on the perfumed nose. Spice-tinged cassis and bitter cherry flavors turn sweeter and pick up smoked meat and cracked pepper qualities as the wine opens up. Finishes long and smoky, with slowly mounting tannins and lingering gaminess. This one isn't for the faint of palate. (JR)"
Ridiculously low 2-day shipping. Add to cart to calculate cost.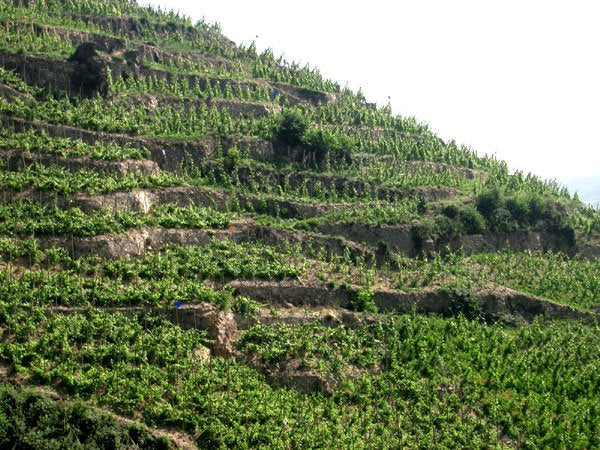 Jean-Michel Stephan is a game-changer in the Northern Rhone winemaking scene, innovating with his sincere commitment to natural, organic, and biodynamic practices. Stemming from a lineage of farming, Stephan has carried forward the ethos of sustainable agriculture into his viticulture, overcoming the steep, challenging landscapes of the Northern Rhone where hand harvesting becomes a necessity, particularly in his Coteaux de Tupin parcel.

Stephan has more than three decades of winemaking experience in Côte-Rôtie, cementing his reputation as a master of natural winemaking in the Northern Rhône. His wines, renowned for their lively purity, balance, and transcendence, showcase his lifelong pursuit of crafting impeccable, additive-free wines. The unmistakable freshness, purity, and balance of his Syrah from Cote Rotie set it apart as a uniquely sustainable offering from the Northern Rhone.

Stephan's vinification journey began as a teenager in Beaujolais, sparking a passion that led him to plant his own vineyards in 1986. His commitment to organic farming began from his first harvest in 1991, a practice that was unconventional in the region at that time. Stephan's exploration of additive-free winemaking led him to the international natural wine movement, inspiring him to perfect his sans sulfites style.

The estate encompasses five hectares of Côte-Rôtie, divided among three parcels: Côteaux de Bassenon, Côteaux de Tupin, and a small plot in Côte Brune. Each plot is separately vinified using carbonic or semi-carbonic maceration depending on the vintage, eschewing the use of yeast, enzymes, or SO2. In 2017, Stephan's son Romain joined him, and they expanded their vineyard holdings to the towns of Roussillon, Verin, Condrieu, Ampuis, and Chasse-sur-Rhône.

One of only two certified organic producers in the appellation, Stephan and Romain farm 10 hectares of Serine, Syrah, and Viognier. Their wines are emblematic of their commitment to organic viticulture, embodying freshness, purity, and the unique charm of Côte-Rôtie. Under the banner of Maison Stéphan, they continue the legacy of creating digestible, aromatic wines of high quality that carry the distinctive stamp of their terroir and winemaking philosophy.