2018 Laurent Tribut Chablis 1er Cru Cote de Lechet
#154575066
Add to Favorites
Reviews 91-93 points Wine Advocate "Notes of white flowers, apples, oyster shells and wet stones preface the 2018 Chablis 1er Cru Cote de Lechet, a medium to full-bodied, satiny and impressively incisive wine in this warm vintage, with plenty of chalky extract and a mineral finish. At this early stage, the Cote de Lechet looks to be one of the premier cru highlights of the vintage. (WK)" 91 points Vinous "The 2018 Chablis Cote de Lechet 1er Cru has a clean, fresh nose with touches of menthol and pine needles joining the citrus aromas, though it is never what you would call intense. The palate is the finest of Tribut's 2018s, quite spicy with a dash of white pepper, fresh and slightly minty, especially toward the finish. It is not a long-term Cote de Lechet like the 2014 or 2017, but it is a well-crafted, enticing expression of this vineyard. (NM)"
Ridiculously low 2-day shipping. Add to cart to calculate cost.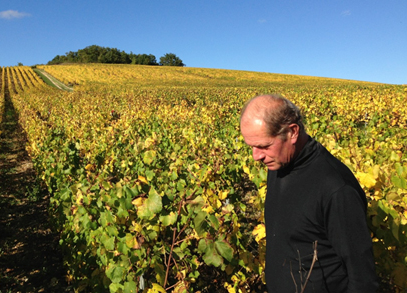 Laurent Tribut, a rising star in the Burgundy wine scene, is making waves with his exceptional wines that showcase the true essence of Chablis. As the son-in-law of René Dauvissat, Laurent joined the esteemed winemaking tradition of the Dauvissat family. Today, he continues to carry the torch, crafting wines of consistently high quality that captivate the senses.

Situated in the picturesque village of Poinchy, just outside Chablis, Laurent operates a small family business, meticulously tending to his 5 hectares of vineyards. His vineyard holdings include prized parcels in the premier crus of Beauroy, Côte de Lechet, and Montmains, covering a total area of 5.2 hectares. The vineyards are meticulously managed, with yields deliberately restricted to ensure optimal fruit quality. The grapes are hand-harvested, showcasing Laurent's dedication to preserving the fruit's integrity.

Laurent's winemaking approach is rooted in tradition and respect for the land. Fermentation takes place in temperature-controlled enameled tanks, allowing for precise control over the process. Following fermentation, the wines are aged in old oak barrels sourced from a mix of reputable oak forests, including Allier, Vosges, and Chatillons. This judicious use of oak adds complexity to the wines, enhancing their mineral character and lending a luxurious, unctuous texture.

Laurent's wines are characterized by their impeccable balance and pronounced minerality, a hallmark of Chablis. The village-level Chablis displays vibrant citrus fruit, spicy apple notes, and a crisp minerality that harmonize beautifully, while the premier crus reveal an added dimension of toasty richness and a burst of bright citrus flavors. These wines are a true expression of their terroir and demand time to reach their full potential, with the premier crus benefiting from 4-5 years of bottle aging.

Having recently established his own cellars in Poinchy, Laurent Tribut has established himself as a talented winemaker with a loyal following. His authentic, artisan Chablis wines are highly sought after by enthusiasts around the world, with distribution spanning Europe, Japan, and the United States. With each bottle, Laurent invites wine lovers to embark on a sensory journey through the unique and captivating terroir of Chablis.