2019 Aurelien Lurquin Coteaux Champenois Les Forcieres Rose
#166873129
Add to Favorites
Ridiculously low 2-day shipping. Add to cart to calculate cost.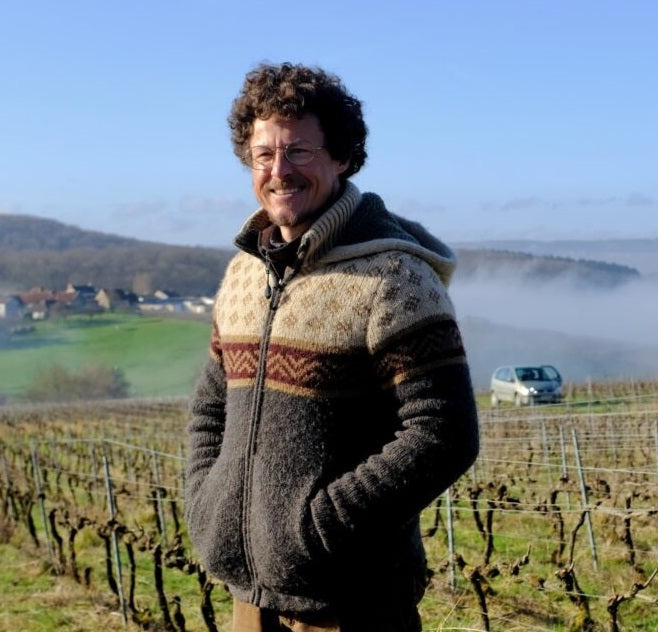 Aurelien Lurquin is a rising star in the world of Champagne and has captured the attention of wine enthusiasts and critics alike with his exceptional Champagnes and Coteaux Champenois. Based in the quiet village of Romery, Lurquin works diligently on his 2.5-hectare vineyard, which consists of roughly 40% Pinot Noir, 35% Chardonnay, 24% Meunier, and 1% Petit Meslier. His vineyards are situated on rolling slopes with varying exposure to the sun, resulting in unique, characterful wines that embody the terroir of Vallée de la Marne. The soil is dominated by a deep band of chalk, on top of clay and sandstone.

Certified biodynamic since 2012, Lurquin employs traditional winemaking methods, including the use of a 2000kg traditional press, beautifully restored by his father, and minimal intervention in the vineyards. He allows tall grass, flowers, a few fruit trees, and other organic growth to flourish throughout the vines, promoting biodiversity and protecting his vineyards from frost damage.

Aurelien's meticulous, hands-on approach results in unique, characterful wines with incredible energy, nourishing richness, and a lively texture. His limited production, often only a few hundred bottles per cuvée, has generated high demand and a growing reputation. William Kelley of The Wine Advocate lauds Lurquin as "one of the most talked-about young producers in Champagne," commending the exciting nature of his wines.

Aurelien Lurquin's wines showcase superb winemaking skills, demonstrating the art of transforming excellent vineyard material into exceptional, hands-off wines. His Champagnes and Coteaux Champenois are a testament to the dedication and passion he puts into every bottle. The mousse on his Meunier and Chardonnay are incredibly delicate; with an energy and verve that makes them irresistible. These are saliva-inducing wines, with high tension and high drinkability.

The Blanc Meunier offers an intense pithy freshness, with ginger, and white flowers. The Blanc de Chardonnay boasts a more opulent profile, with a mineral-driven core and notes of Meyer lemon, salinity, and chalk. These wines, along with his Coteaux Champenois (especially the rouge!), are a must-try for any Champagne enthusiast.