2019 Benjamin Leroux Meursault 1er Cru La Piece-sous-le-Bois
#172699719
Add to Favorites
Reviews 92 points Wine Advocate "...delivering aromas of citrus zest, white flowers, almonds and pear. Medium to full-bodied, ample and satiny, with a fleshy core of fruit girdled by tangy acids, it concludes with a chalky finish. (WK)"
Ridiculously low 2-day shipping. Add to cart to calculate cost.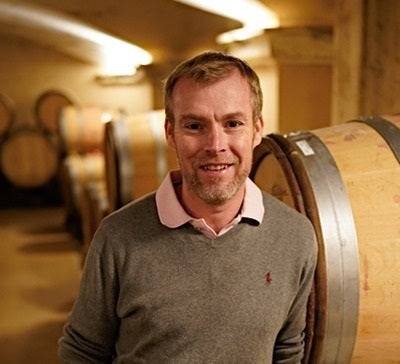 There's no denying that Beaune native Benjamin Leroux is a prodigious talent, having begun his incredible winemaking career at just 15. Determined, thoughtful, and hard-working, his rise has been unsurprisingly stratospheric. Today, he crafts an astounding collection of wines throughout Burgundy, from blue-chip Grand Crus to the region's more hidden gems, all carefully selected utilizing his insider knowledge of the region. Anointed the "spiritual heir to Henri Jayer" (BH), Ben has also caught the eye of heavyweight peers like Anne-Claude Leflaive, Dominique Lafon and Pierre Morey. The release of his 2020 wines may well be the pinnacle of his career, with masterful handling of a pitch-perfect vintage. Deeply flavored, with vibrant acids, these bottles are legends in the making. 

Not yet 50, Benjamin Leroux already has over 30 harvests under his belt. After school, he had traveled widely, with internships at top names like Bordeaux's Cos d'Estournel and Domaine Drouhin in Oregon. With such a wealth of experience, Benjamin was tapped to take over Pommard-based Comte Armand at just 24. It was a consequential tenure, with a refinement of techniques in the cellar and a move to organic practices in the vineyard. He launched his own label as a side hustle in 2007; it became a full-time project seven years later, when he moved production to a cellar space built in the mid 1800s. Refurbished, there was space enough for his wines, as well as others, and the atelier became a rotating who's who of Burgundy, with Nicolas Potel, Evening Land Vineyards, Nicolas Rossignol and Lafon's negociant label sharing the winery's equipment and resources over the years. Vineyard holdings grew in step with the cellar, beginning with a minuscule slice of Batard-Montrachet, and an early focus on Meursault. Today, Benjamin produces over 50 different cuvees, from eight hectares of estate vineyards and another 20 under contract.

Quality here starts from the ground up, and Benjamin has structured his negociant contracts a little bit differently, paying some growers by the plot, rather than by tonnage, allowing him greater control over ripeness, yields, pick dates, and farming. Growers are chosen not only for their interesting terroirs, but also for their willingness to farm organically or biodynamically, a non-negotiable item in these long-term contracts. This intentionality in the vineyard pays incredible dividends in the bottle, and even the "entry level" wines over-deliver, brimming with energetic fruit. The Bourgogne Blanc, for example, is sourced mainly from Meursault and some Puligny, with the oldest vines dating back to the mid-thirties. The Bourgogne Rouge is likewise sourced largely from southern Burgundy, but includes some fruit from Vosne Romanee. From this very high plateau, the wines rise even higher. Benajmin works with some stellar grand crus, but more impressively, he's given a group of undervalued 1er crus their star turn.

Chassagne-Montrachet 1er Cru Abbaye de Morgeot, for example, comes from the heart of the appellation, his half-hectare sitting right below the Abbey. Planted in the late sixties, the vines offer charming and deep layers of plump orchard fruit and fine minerality. Closer to home, Meursault 1er Cru Genevrieres shows off its pedigree with more intensity on a taut frame, fine and long.

Benjamin is equally successful with his reds, again opting for sites of strong character, instead of name recognition. Blagny 1er Cru la Piece sous le Bois is one of his favorites, with 40-year-old vines sitting at an unusually high altitude. Mineral, lean and smoky, this is a real statement piece. Nearby, Volnay 1er Cru Clos de la Cave des Ducs sits at the highest point of the appellation. This little-seen vineyard is wholly owned by Benjamin's colleague, making it a monopole bottling for the domaine. Biodynamically farmed, it is a mix of very old vines and younger, massale selections, offering up refined, aromatic fruit on an elegant structure.

Benjamin's winemaking is as thoughtful as his site selection, with nearly no formulas. There are few generalizations, save for the use of predominantly large oak. Whites are usually kept whole cluster and cooled overnight before pressing into 600-1200 liter foudres or sometimes, steel, leading to long, slow fermentations. Reds get widely varying amounts of whole cluster inclusion (0-90% depending on conditions), before aging in a combination of large and small barrels. 2020 was a dry and early year, with very low yields of pristine fruit, perfectly ripe, but with small berries and little juice. To manage tannins, he performed less pump-overs and no punchdowns. More stems were kept to preserve freshness and to add spice to these sumptuous and elegant wines. It's an amazing feat to customize the vinification of so many cuvees, with most produced in one to five barrel quantities, but there's no arguing the quality of the result, nor the amazing talent behind the label!