2019 Benoit Ente Puligny-Montrachet 1er Cru Clos de la Truffiere
#154575846
Add to Favorites
Reviews 91-94 points Burghound "...intensely floral in character with its pure essence of white peach, pear and exotic spice. There is more volume and refinement to the more evidently mineral-inflected medium-bodied flavors that possess a caressing yet powerful, balanced and lengthy finish. (AM)"
Ridiculously low 2-day shipping. Add to cart to calculate cost.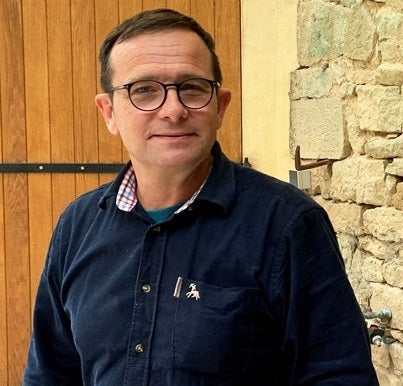 Domaine Benoit Ente, nestled in the renowned Puligny-Montrachet village, is led by Benoit Ente, the younger brother of the acclaimed
Arnaud Ente
. Benoit's winemaking journey began in the late 1980s, but it wasn't until 1997 that he acquired his own vineyards, inheriting less than 4 hectares predominantly in Puligny-Montrachet, with small plots in Chassagne-Montrachet and Meursault.
Benoit's dedication to sustainable viticulture and attachment to his vineyards' patrimony has earned him a reputation as one of Burgundy's finest white winemakers, alongside his brother Arnaud. He meticulously maintains his soil without chemical weed killers or fertilizers and focuses on "green work" from April to July, including trellising, desuckering, docking, and cropping. Harvest dates are determined with precision, and grapes are handpicked to preserve their freshness and acidity.
The domaine, covering 6 hectares in total, boasts two Premier Crus—Folatières "En la Richarde" and "Clos de la Truffière"—and two Villages appellations, Puligny-Montrachet and Chassagne-Montrachet, along with two Regional appellations, Bourgogne Chardonnay and Bourgogne Aligoté. A portion of Benoit's vineyards were planted by his grandfather in the 1950s, while younger vines were planted by Benoit himself in the 1990s and 2000s. Significant investments in the cellars have further elevated the quality and precision of his vinification and elevage.
Benoit's winemaking philosophy centers around freshness and longevity, utilizing minimal new oak (30% or less) and an extended 18-month elevage. Grapes are gently pressed and settled in a steel tank for 24 hours before undergoing alcoholic and malolactic fermentation in oak casks. The wines are then matured in oak for 12 months, followed by 6 months in stainless steel vats. Most wines remain unfiltered, a rarity for white wines.
Domaine Benoit Ente's wines are celebrated for their balance of power, fruit richness, bright acidity, extract, complexity, purity, and aging potential. With a strong connection to the land and a commitment to expressing the terroir, Benoit Ente has emerged from his brother's shadow, establishing himself as a first-class winemaker in the heart of Burgundy.