2019 Chapelle St. Theodoric Chateauneuf-du-Pape Les Sablons
#170643655
Add to Favorites
Reviews 17.5 points Jancis Robinson "Inviting nose that shows crunch and freshness and a waxy red-cherry fruit nose. Nicely defined tannins and a strawberry-dominated palate. Powerful yet elegant and shows real refinement and finesse. (AC)"
Ridiculously low 2-day shipping. Add to cart to calculate cost.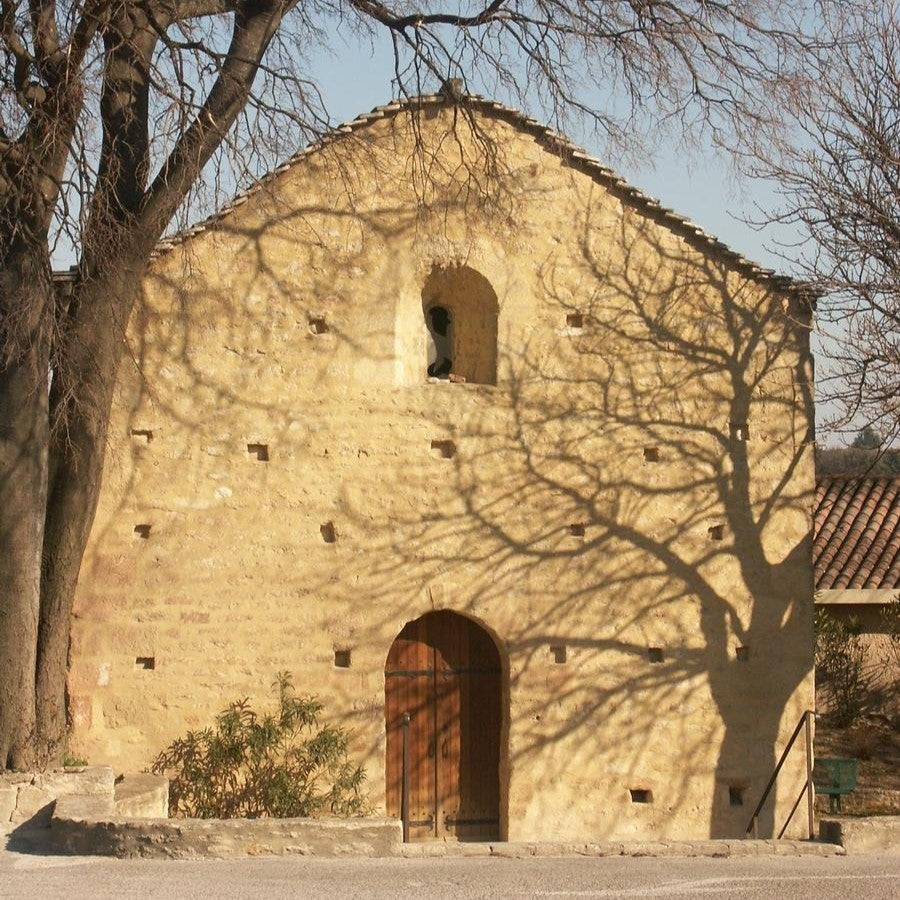 Chapelle St. Theodoric, a collaborative project between importer Peter Weygandt and winemaker Baptiste Grangeon of Domaine du Christia, is a remarkable producer in Chateauneuf du Pape. Their wines are extraordinary, showcasing a Burgundian style focusing on elegance and finesse rather than heavy extraction.
The domain consists of two vineyard parcels, each with its own distinct terroir. The first parcel, known as La Guigasse, features pure sand soil and is home to Grenache vines ranging in age from 50 to 100 years. The second parcel, Le Grand Pin, is situated at the top of Pignan and adjoins the vineyards of the renowned Chateau Rayas. Like La Guigasse, Le Grand Pin boasts pure sand soil and old-vine Grenache. The entire farming process is organic, reflecting a commitment to sustainability.
The winemaking process at Chapelle St. Theodoric involves a two to three-week vinification period with the stems and the use of wild yeasts, ensuring minimal extraction. After vinification, the wines are aged for two years in 600-liter barrels ranging from four to ten years old. It's worth noting that the wines are bottled unfined and unfiltered, preserving their integrity and character.
What makes Chapelle St. Theodoric particularly noteworthy is the experiment they conduct with the two vineyard parcels. Despite being located less than 200 meters apart and sharing similar sandy terroir, the wines produced from these parcels showcase distinct differences. La Guigasse yields slightly richer wines, while Le Grand Pin, with its nearly pure white sand, higher elevation, and other yet-to-be-determined factors, produces wines that are lower in alcohol, more perfumed, and finer in character.
Chapelle St. Theodoric offers three red Chateauneuf du Pape wines, each showcasing a different terroir and expression. Their entry-level wine, Les Sablons, is produced from 100% Grenache that is a combination of vines planted in the Les Sablons lieu-dit and the young vines from the winery's two main vineyards, La Guigasse and Grand Pin, along with the press wine from the other two wines produced by the domain. Le Grand Pin is crafted from old-vine Grenache in the sandy terroir of the Pignan lieu-dit, while La Guigasse features old-vine Grenache from the sandy soils of its namesake lieu-dit.
With their commitment to biodynamic farming, meticulous winemaking techniques, and a focus on showcasing the unique expressions of their vineyards, Chapelle St. Theodoric has established itself as an essential producer for lovers of elegance and finesse in Chateauneuf du Pape. Their wines, with their aromatically complex profiles, remarkable density and length on the palate, and a touch of Burgundian lightness, offer a truly exceptional and unique experience.