2019 Domaine Clement Lavallee Chablis Les Ardillers
#159045370
Add to Favorites
Reviews 91 points Wine Advocate "Opening in the glass with notes of citrus zest, warm bread, waxy citrus rind and dried white flower, it's medium to full-bodied, deep and concentrated, its satiny attack segueing into a taut, chiseled mid-palate. Concluding with a long, chalky finish, it is worth a special effort to seek out. (WK)"
Ridiculously low 2-day shipping. Add to cart to calculate cost.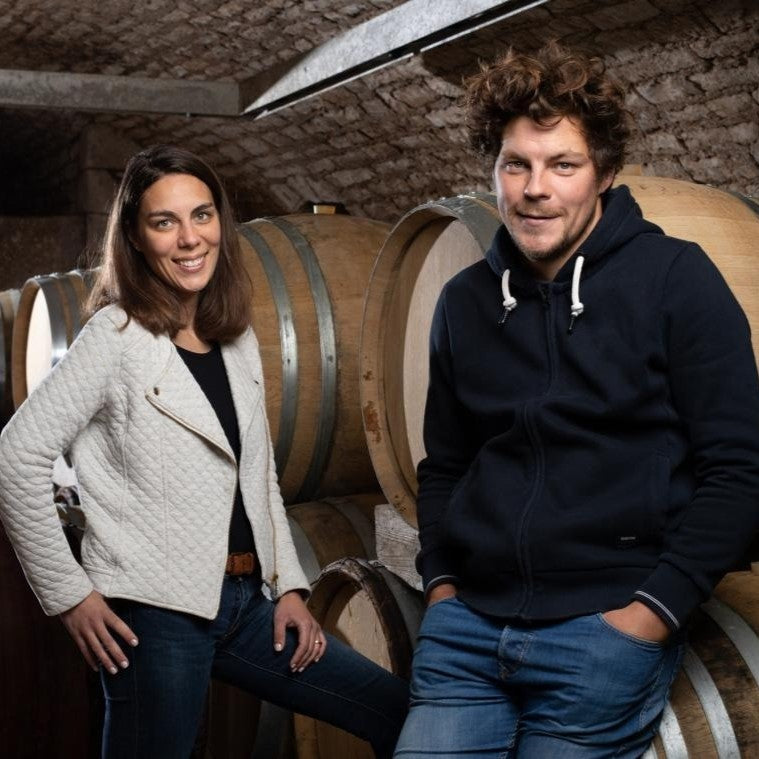 Clément Lavallée is fast becoming a luminary in the Burgundy wine scene. With a deep passion, he's set on highlighting the hidden treasures of northern Burgundy under his distinguished label. After immersing himself in oenology studies across the globe, Clément felt the call of his native Chablis terroir, leading him to plant his roots and establish his wine atelier there. With a modest expanse of just over 5 hectares spanning Chablis, Côtes d'Auxerre, and Saint-Bris, Clément is fervently committed to unveiling the understated elegance of these oft-overlooked appellations.
One of the defining features of Clément's winemaking philosophy is his commitment to natural practices. No chemicals or insecticides are used in the vineyards, and he is actively working towards achieving full organic certification. Clément employs indigenous yeast fermentation in the cellar and avoids sulfur during pressing. Additionally, he uses gravity instead of pumping to move the wine, further preserving its integrity.
Clément's winemaking journey has taken him to various renowned estates, where he honed his skills and knowledge. From Domaine Verret in Saint-Bris to Domaine des Terres de Velle and Armand Heitz in the Côte de Nuits, Clément gained expertise in crafting exceptional Chardonnay and Pinot Noir wines, along with a deep understanding of biodynamic viticulture. His experiences extended further to estates such as
Château Margaux
and
Domaine Chapoutier
, where he additionally refined his winemaking techniques and gained insights into managing both small and large production volumes.
Clément's wines reflect his diverse influences and dedication to showcasing the unique terroir of each appellation. His
Chablis
,
Saint-Bris
, and
Côtes d'Auxerre
wines are characterized by their freshness, modernity, and precise expression of their respective terroirs. They possess a remarkable balance between textural richness and mineral-driven tension. With each vintage, Clément Lavallée continues to captivate both Burgundy enthusiasts and those who seek vibrant and distinctive wines.