2019 Domaine de Bellevue (Jerome Bretaudeau) La Justice
#146430481
Add to Favorites
Ridiculously low 2-day shipping. Add to cart to calculate cost.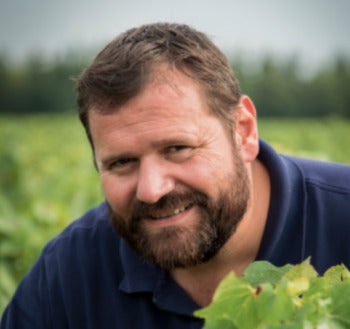 Located in the westernmost frontier of Loire Valley, Domaine de Bellevue, managed by Jérôme Bretaudeau, stands as a beacon of innovation in the traditional Muscadet region. A region revered for its cool maritime climate and granitic soil, Muscadet's terrain is beneficial for producing wines with low alcohol content and high acidity, enriched with notable mineral complexity. Breaking away from the standard Muscadet practices, Bretaudeau's Domaine de Bellevue spans 12 hectares of organically certified vineyards, steadily transitioning towards biodynamic viticulture.

Embracing experimental practices, Bretaudeau crafts not only the region's signature Melon de Bourgogne wines but ventures into unusual cuvées of Chardonnay, Merlot, Pinot Noir, and Cabernet Franc. The heart of his production lies in three distinguished cuvées of old-vine Muscadet: Gabbro, Granit, and Gaïa, each uniquely influenced by soil types and élevage and fermented in tank over indigenous yeasts at low temperatures.

In the cellar, Bretaudeau applies a natural approach with only indigenous yeasts, no additives, and no filtration. His aging process introduces a spectrum of vessels, including large casks, barrels, steel tanks, concrete eggs, and terra cotta amphora, contributing to the resulting wines' complexity and depth.
The V Sens, a blend of 70% Cabernet Franc and 30% Merlot, embodies Bretaudeau's passion for pleasing the senses. With bright cherry and cassis notes complemented by stewed red fruits, the cuvée excites with its fresh, light style and chalky undertones. Bretaudeau's passion for the wines of Jura reflects in La Justice, a rare blend of 80% Chardonnay and 20% Savagnin, which thrills the palate with ripe apple and pear layered with herbs and spices, offering an energetic, round freshness. One of Bretaudeau's tributes to his love for Burgundy reds, Statera is a 100% Pinot Noir grown on gabbro and quartz soils. Its delicate floral nose, lush red fruits, and a vein of acidity render it a favorite among connoisseurs.

Through Bretaudeau's relentless pursuit of innovation and passion, Domaine de Bellevue goes beyond the conventional path of Muscadet. His method of tailoring the harvest by vine age and soil type and his bold use of grape varieties and aging vessels have fostered a diverse and characterful wine portfolio that represents the potential of the Muscadet terroir and the winemaker's imaginative flair.