2019 Domaine de l'Anglore Les Traverses
#155887433
Add to Favorites
Ridiculously low 2-day shipping. Add to cart to calculate cost.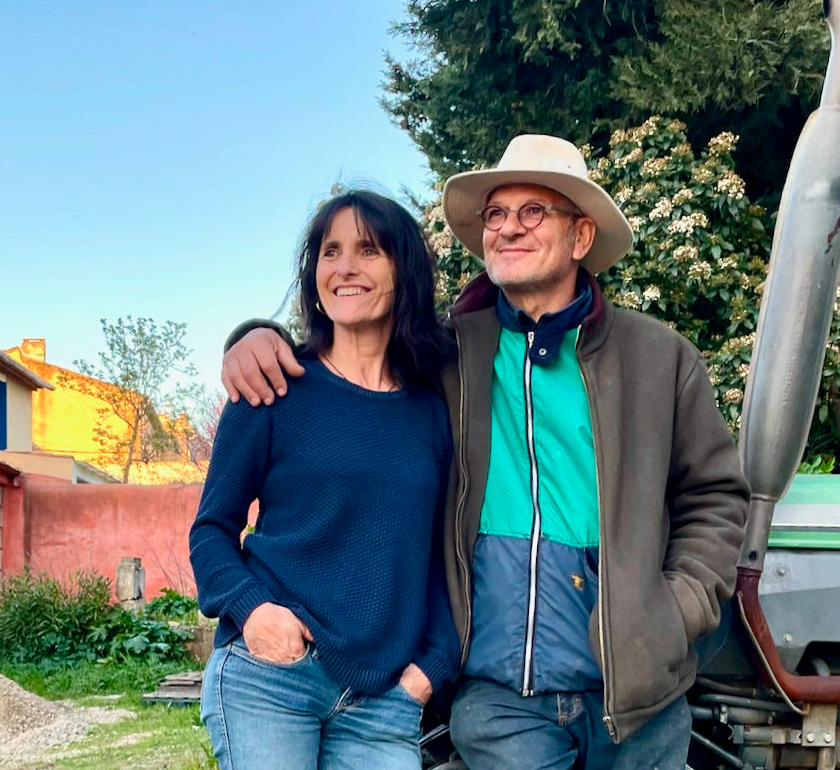 Eric Pfifferling's Domaine de l'Anglore represents the vibrant heart of the modern Grenache wine movement, producing fresh, juicy, and crushable wines that challenge traditional perceptions of this classic grape. Located in Tavel, a village in the Gard department of France, L'Anglore has become synonymous with the new school of Grenache wines, spearheaded by winemakers like Pfifferling, Comando G, and Christophe Marin. These visionaries are elevating the grape's reputation, offering complex and refreshing wines teeming with structure and zesty fruit. They've made an essential paradigm shift in viticulture, moving away from heady, high-alcohol wines and towards lighter, more versatile styles, perfect for chilling during the warmer months.

Eric Pfifferling, a former beekeeper, founded Domaine de l'Anglore in 2002 after transitioning to grape cultivation and winemaking. This decision came after encounters with natural wine legends like Marcel Lapierre and Thierry Puzelat, who inspired him to adopt organic viticulture and natural methods. Pfifferling's wines were an instant success, electrifying wine enthusiasts with their purity, finesse, and transgressive, whole-cluster style. Today, the Pfifferling family, including Eric's wife Marie and their sons Thibault and Joris, craft over a dozen cuvées, primarily Grenache-based, from their expanded 20-hectare estate.

Although based in Tavel, most of L'Anglore's wines don't carry the AOP labels, as Pfifferling's boundary-blurring style challenges the traditional categorization of light reds and rosé. The vineyard stands comfortably amongst the paragons of natural winemaking in the south, such as Gramenon and Leon Barral, imparting its knowledge to the next generation of star winemakers like Romain le Bars.

L'Anglore's Tavel AOP wines are particularly noteworthy. The standard Tavel is a blend of Grenache with smaller amounts of Cinsault, Carignan, and Clairette. Its production involves a short carbonic maceration and a gentle pressing, resulting in a lightly tannic wine full of juicy, spicy fruit. This wine contrasts sharply with the more typical saignées produced in the region.

The Tavel Vintage, derived from a single parcel of 70-year-old vines and aged for 18 months in a single demi-muid, is the most structured of L'Anglore's offerings. It is Pfifferling's idea of a vin de garde, a wine made to age, embodying the winery's dedication to natural methods with no fining, filtering, or sulfur used in its production.

Chemins de la Brune, a direct press rosé, is another standout. Sourced from century-old Grenache vines, it is bolstered by Cinsault and Aramon, which enrich the color and texture. This wine is aged in steel for a year, offering a plummy, juicy, and lifted profile with a long finish.
Pierre Chaude is one of the newer offerings, sourced from a parcel of Grenache planted by Pfifferling's grandfather in the 1950s. The vineyard is notable for its diverse soils, featuring large flat rocks akin to nearby Chateauneuf. This wine is bright, bursting with fresh herbs and juicy flavors, presenting pure and dazzling Grenache in a bottle.

Terre d'Ombre is another Grenache-based cuvée, grown on crumbly blue marls peppered with garrigue. This cuvée undergoes a long, 6-week carbonic maceration and is bottled in the spring. The result is an exuberant wine, effusive with herbs, red fruits, and red floral notes.

L'Anglore also crafts a Lirac cuvée, derived from all three colors of Grenache, supported by Mourvèdre and Clairette. Grown on a mix of sandy and rocky soils with limestone, this wine undergoes a longer maceration, resulting in concentrated and tart red fruits like pomegranate and sour cherries.

In contrast, the Cotes du Rhone Comeyre flips the script, with a near-total majority of Carignan, alongside Grenache. This brooding, structured wine is dark-fruited and dense, offering an engaging savoriness.

Les Traverses follows a similar mold, relying on old vines of Syrah, with only a third of Grenache. Aged in steel, this wine retains a freshness to its dark fruit profile, layered with spicy undertones and hints of lavender and licorice.

Vejade, Pfifferling's favorite cuvée, is an equal split of Grenache and Mourvèdre, predominantly bottled in magnum for long-term cellaring. Lastly, there is the newest addition to L'Anglore's portfolio, Le Ruisseau, an entirely Mourvèdre wine. It's produced in a joyous style, featuring bright purple fruits, leather notes, and fine tannins.

All of L'Anglore's cuvées are made in limited quantities due to the winery's commitment to quality and natural methods, making each bottle a precious testament to Pfifferling's innovative winemaking approach. Domaine de l'Anglore has not only become an icon in the natural wine community but also a torchbearer of the new school of Grenache wines. With its ability to craft wines that defy traditional categorization, L'Anglore continues to surprise and captivate wine enthusiasts worldwide, reaffirming Grenache's place as a versatile and vibrant grape variety.