2019 Domaine La Calmette Cahors Trespotz
#146430477
Add to Favorites
Ridiculously low 2-day shipping. Add to cart to calculate cost.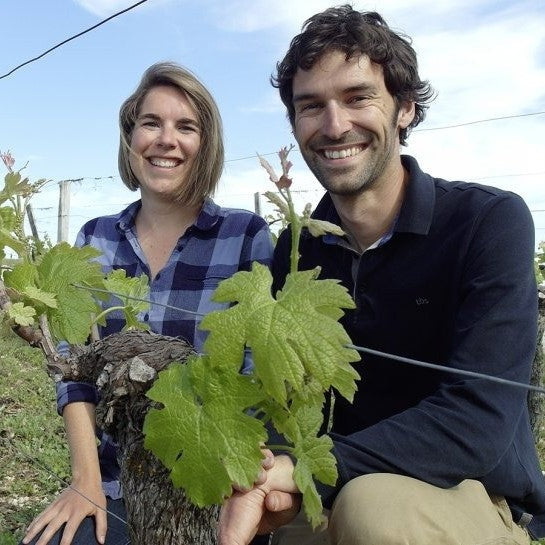 Situated in Trespoux-Rassiels, Cahors, Domaine La Calmette holds 7 hectares of vineyards flourishing with Malbec and Merlot varieties. Spearheaded by Maya Sallée and Nicolas Fernandez, the estate embraces an organic and biodynamic approach to viticulture, recently certified by Demeter. Emphasizing minimal intervention, the wines are crafted using whole-cluster pressing, indigenous yeast fermentation, and infusion maceration. No sulfites are introduced during vinification, with maturation carried out in older oak barrels or concrete tanks, culminating in unfined and unfiltered wines.

The estate is nestled in the Causses, an enchanting region of Cahors known for its top-soil clay and Kimmeridgian bedrock, noted for its magnificent minerality and infamy as the bedrock of Chablis. On the other hand, the iron-rich siderolithic terroirs offer another layer of complexity with their unique umami and earthy traits. These terroirs together provide a potent combination that translates into Domaine La Calmette's remarkable wines—contemporary, vibrant, stony, saline, and charged with an exciting punk rock energy. They subtly and beautifully infuse the power and minerality of white wines into their reds.

Maya and Nicolas envision their role as vignerons, akin to the priesthood, as a way of life, striving for technical mastery as a path to ultimate creativity. Their journey began in 2015 with 1 hectare of vineyard and expanded to 7 hectares by 2017. They ventured to express the singularity of these terroirs through parcel-based vintages while showcasing the elegant side of their grape variety and appellation. Their commitment to a balanced estate rich in biodiversity reflects in their lively, artisanal, and precise wines.

Today, Domaine La Calmette is a testament to Cahors' resurgence and a beacon for young growers. They honor Cahors' history while pushing its reputation forward. Producing several single-vineyard wines, a village wine, and a Vin de France, their wines are balanced and harmonious, structured and powerful, yet fresh and fine. They offer not just drinkability but a dynamic experience that tells the story of their exceptional terroirs.