2019 Domaine Launay-Horiot Latricieres-Chambertin
#155883454
Add to Favorites
Ridiculously low 2-day shipping. Add to cart to calculate cost.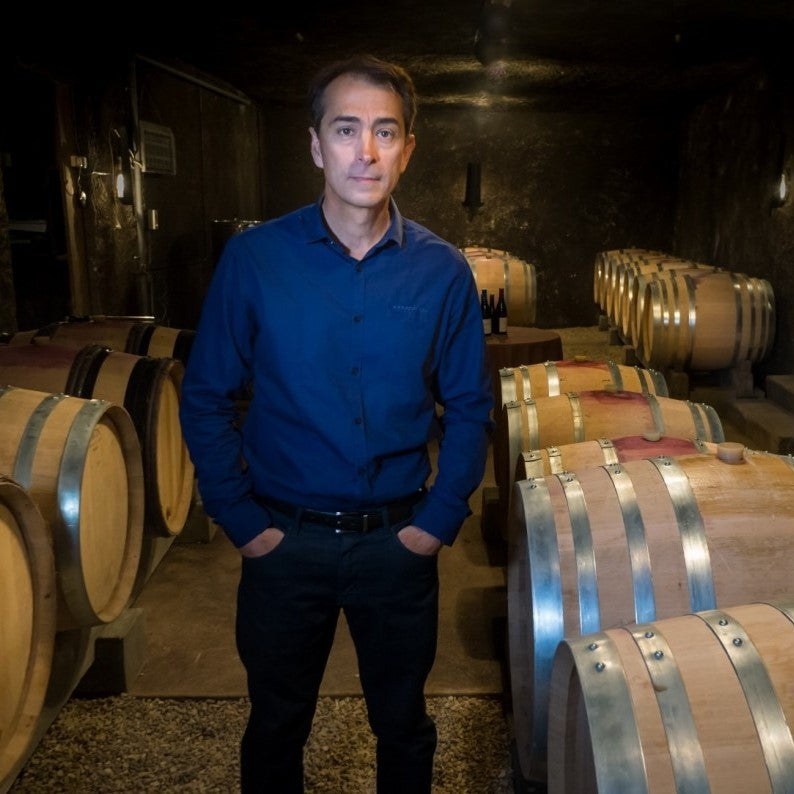 Anchored in Pommard since the 18th century, Domaine Launay-Horiot has emerged as a symbol of tenacity and reverence for the craft of winemaking. The vigneron, Xavier Horiot, inherited this vineyard after an 11-year courtroom battle to fulfill his grandfather's wish to preserve the family legacy.
The Domaine spans over 4 hectares, showcasing an array of high-quality vines across six distinct plots. In Pommard, the 2.2 hectares
Les Perrieres
vineyard, originally planted in 1902, is neighbored by the old vines Pommard 1er Cru vineyards Les Rugien Bas, Les Chaponnieres, and Clos Blanc. Further afield, it holds 0.17 hectares of
Latricieres Chambertin
, nestled next to
Pierre Duroche's
vineyard, and 0.16 hectares of
Chambertin
adjacent to
Lalou Bize-Leroy's
vines, both renowned Grand Cru sites in Gevrey-Chambertin.
Horiot, an ex-fighter jet pilot, entered the winemaking scene in 2014, bolstered by his collaboration with talented consultant Veronique Girard. His belief in Pommard benefiting from a woman's touch informs the delicate expression of his wines. Their artistry has drawn lauds from critics, with the Village Pommard to the 1er Crus offering a unique, enjoyable portrayal of Pommards and the Grand Crus epitomizing the terroir.
The winemaking process at Domaine Launay-Horiot is meticulous and bespoke. Grapes are harvested in small boxes, preventing any squashing, and fermented in chilling cellars for nearly a month, coaxing out pure, elegant fruit and floral aromas. Uniquely, Xavier treats his wines and vines to classical music, perhaps a secret ingredient to the sublime flavors.
Each vineyard yields a single vineyard cuvée, fermented and bottled separately, then aged in French oak barrels for 12-16 months. New oak usage varies by appellation and cuvée, fine-tuning the balance between the wine's inherent flavors and the oak influence. The result is an exquisite portfolio of wines, embodying the enduring spirit of Xavier Horiot and his vineyard's storied past.