2019 Domaine Monier Perreol St. Joseph
#149025469
Add to Favorites
Ridiculously low 2-day shipping. Add to cart to calculate cost.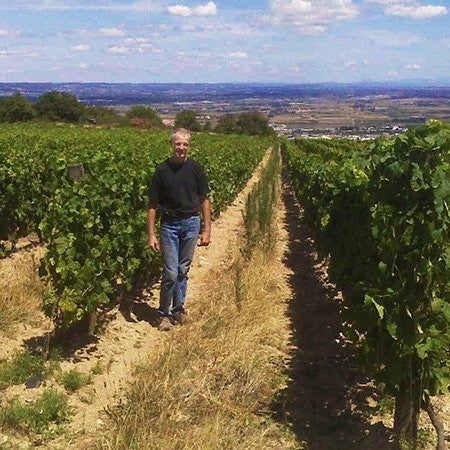 Nestled in the heart of Saint Joseph, Domaine Monier Perreol is the harmonious brainchild of two passionate winegrowers, Jean-Pierre Monier and Philippe Perréol. Each imparts their unique signature, weaving personal flair into both their vineyard care and the art of winemaking. This duo's expertise gives rise to a collection of wines that resonate with the soul of the land, capturing the purest essence of its terroir. Encompassing a quaint five hectares, their vineyards are perched in the elevated terrains of Brunieux, a picturesque hamlet just above St-Désirat. With a commitment to nature, they've embraced biodynamic farming, a choice validated in 2006 and inspired by the teachings of Maria Thun. This holistic approach, alongside their deep reverence for the earth which also flourishes with vibrant apricot orchards, shines through in the exceptional character of their limited-edition wines.

Recognized as part of the STGT (Soil to Glass Transfer) category by Northern Rhône expert John Livingstone-Learmonth, the Domaine embodies the principles of transparency and authenticity in winemaking. The whites undergo malolactic fermentation and age in stainless steel tanks from 4 months to a year, depending on the vintage. Red grapes, on the other hand, are entirely de-stemmed and fermented in temperature-controlled cement cuves, with wines aging for a year in tonneaux. A special cuvée, Saint Joseph Laliefine, experiences the most lees contact and ages for three months before bottling.

Since 2008, Jean-Pierre and Philippe joined forces, combining their skills and resources to meet increasing market demands. Their joint venture now produces three labels: Domaine Monier, Domaine Perréol, and Domaine Monier-Perréol. Their Syrah, in particular, expresses rich, elegant profiles with balanced tannins and vivid aromatics, a testament to the high-quality fruits from their decomposed granite and limestone soils and a true reflection of the Northern Rhône terroir.

The commitment to biodynamic practices, natural vinifications with minimal sulfur, and strict quality standards all make Domaine Monier Perreol wines beautiful and fresh and a genuine embodiment of the land from which they originate. Despite the challenges, the joy and purity in their winemaking make each bottle a remarkable expression of the Northern Rhône.