2019 Dominio Pingus Ribera del Duero
#171044822
Add to Favorites
Reviews 99 points Wine Advocate "... They really outdid themselves here and produced an amazingly fresh, aromatic and harmonious wine in a warm vintage. It's incredibly textured, with refined, very fine-grained and chalky tannins. It's very balanced, and there's no excess of anything; it has 14% alcohol, perfect ripeness and a velvety mouthfeel. It gets more floral with time in the glass, getting nuanced and really interesting. It delivers what the barrel sample promised one year ago, when the wine already surprised me. I think the word that best describes this wine is precision—it's clean, focused, balanced and delineated. Bravo! (LG)"
Ridiculously low 2-day shipping. Add to cart to calculate cost.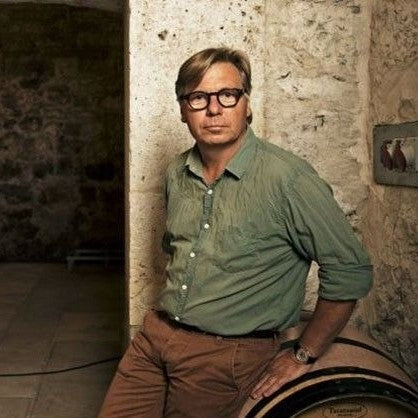 Dominio de Pingus, established in 1995 in Ribera del Duero, Spain, by visionary Danish winemaker Peter Sisseck, stands as an unyielding beacon of biodynamic winemaking. Through meticulous management of ancient, head-pruned Tempranillo vines, each producing less than a ton per acre, Sisseck has crafted a singular, transcendent expression of Spanish terroir. His wine, Pingus, was a radical departure from traditional Spanish winemaking and put the region on the map for its unmistakably unique, powerful, and elegant offerings.
The wines' limited production of fewer than 500 cases per year originates from three meticulously cultivated parcels of old vines. The vineyards' yields, ranging from a generous 20 to a scant 9 hectoliters per hectare, underline the extreme attention to detail invested in every aspect of Pingus' creation. Peter's commitment to the health of the gnarled old vines, straightening, lowering, and pruning them back to 1-2 buds per stump, is emblematic of his dedication to expressing the full potential of these cherished plots.
Every step in Pingus' winemaking process, from fermentation in steel or large wooden vats to aging in a blend of new and old French oak, is carefully calibrated. Minimal sulfur usage and controlled oxygen exposure, along with skillful utilization of lees contact, endow the wines with their distinctive, exotic textures.
This meticulous approach extends to the vineyards themselves, which have never been fertilized nor treated with pesticides. Sisseck's belief in the singular quality of Tinto Fino, the local Tempranillo variant, underscores his efforts in crafting an unmistakably Spanish, terroir-driven wine.
Dominio de Pingus also collaborates with local grape producers to create
PSI
, a unique old vine Tempranillo. Acknowledged by wine critics and connoisseurs alike, Pingus has gained cult status alongside illustrious producers such as
Raveneau
,
Chave
, and
Giacosa
. In short, Pingus stands as a testament to the transformative potential of passion, attention to detail, and reverence for terroir in the world of wine.