2019 Gerard Boulay Sancerre Clos de Beaujeu
#155840416
Add to Favorites
Reviews 92 points Wine Advocate "The unfiltered 2019 Sancerre Clos de Beaujeu comes from vines averaging 45 years of age in a southeast-facing vineyard on loamy Kimmeridgian chalk and opens with an herbal and brightly fruity bouquet. On the palate, this is a clear, fresh, round, fruity and structured Sancerre with bright fruit, some hazelnut nuances and long grip and salinity. (SR)"
Ridiculously low 2-day shipping. Add to cart to calculate cost.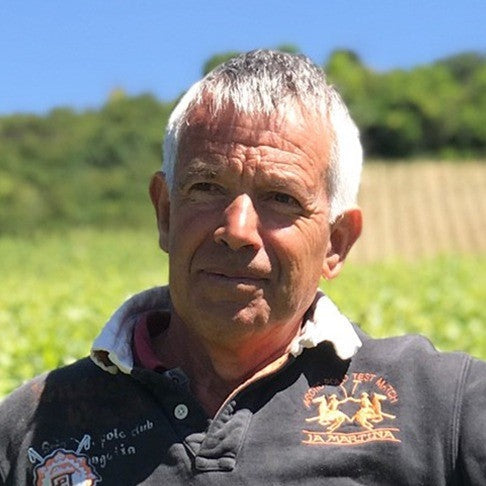 Gerard Boulay, based in the esteemed Sancerre village of Chavignol, is a notable wine producer with a long-standing family history dating back to 1380. Occupying a total of 9 hectares, primarily on the famed Kimmeridgian "terre blanche" soils, Boulay's vineyards include well-known "crus" such as Monts Damnés, La Grande Côte, and Clos de Beaujeu. Since 1990, Boulay has been dedicated to organic farming, managing his vineyards manually and executing all harvests by hand.

Boasting a meticulous winemaking process, Boulay allows his wines to ferment naturally, adding minimal yeast and sulfur during vinification. Most of the parcel wines are matured in a combination of Foudres and 300L used barrels, while the Chavignol tradition is aged solely in tanks. This approach, along with the top-quality vineyards, ensures that Boulay's wines can easily age for over 20 years, solidifying his reputation for exceptional quality and longevity in the Sancerre region.

His portfolio includes the Sancerre Chavignol, a blend from young vine parcels on Kimmeridgian slopes, Sancerre Clos de Beaujeu from one of Chavignol's oldest vineyards, Sancerre Monts Damnés from a south-facing vineyard, Sancerre Comtesse from old vines in the Mont Damnés vineyard, and Sancerre La Côte from the prestigious Grande Côte. There's also a Sancerre Rosé and a Sancerre Rouge Oriane, both made from Pinot Noir vines.

The average vine age in Boulay's vineyards exceeds 45 years, contributing to the complex character and depth of the wines. The vineyards' density surpasses the regional standard, with 7500 vines per hectare compared to the typical 6600. The unique terroir, high-density planting, and mature vines enable Boulay to consistently produce distinctive, terroir-expressive Sauvignon Blancs reminiscent of top Chablis.

Gerard Boulay's unyielding commitment to quality, from vineyard practices to winemaking, results in wines that are not just a step above "regular" Sancerre but also a testament to his place among the top Loire Valley vignerons. His wines are complex, highly expressive of the soil, and built for substantial aging, further elevating his standing among the region's best.