2020 Amelie Guillot Arbois Trousseau Vieilles Vignes
#162917670
Add to Favorites
Ridiculously low 2-day shipping. Add to cart to calculate cost.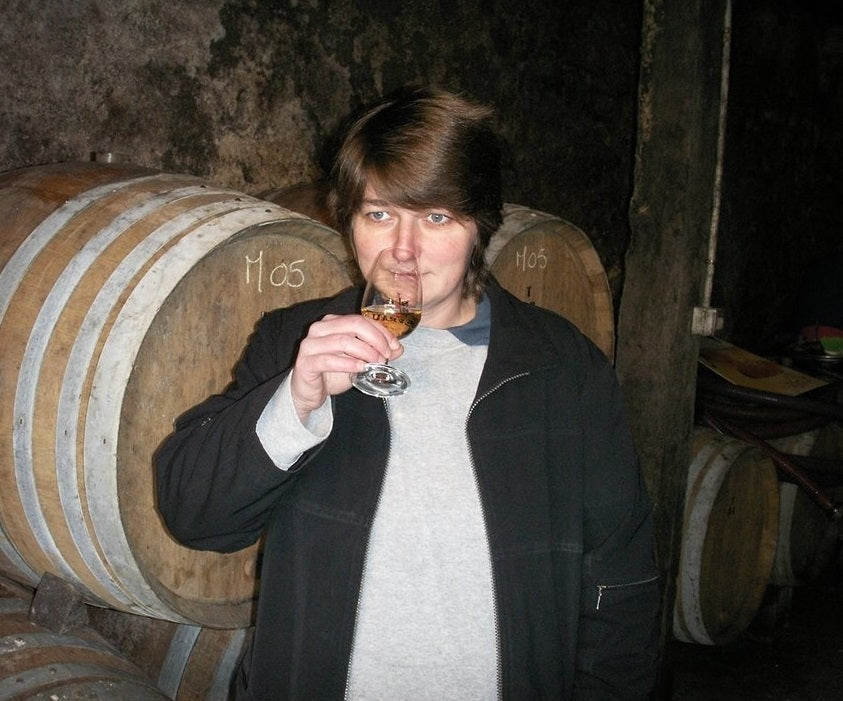 Originally from Burgundy, Amelie Guillot was drawn to the richness and diversity of Jura and established her domain with three hectares of old vines. She practices lutte raisonnée and produces terroir-driven wines that respect the land. Her winery is located just outside Arbois and is deeply representative of the region in terms of size and scale, with modest holdings and half a dozen different wines produced.

Amelie's Chardonnay comes from two plots of nearly 70-year-old vines planted in the usual blue and gray marls. The wine is naturally fermented with a minimum of sulfur and ages on the lees for a year in old barrels, resulting in a fresh, mineral style. Her Savagnin comes from vines of a similar age but is made in an elegant and delicately oxidative style. After crush, the juice goes into partially-filled old oak to age sous voile for four years. This process creates incredibly complex bottles full of fresh green fruits, with additional notes of walnut, brioche, and gentle curry spices.

Amelie also produces a wine called "Floral," a blend of Chardonnay and Savagnin that is co-fermented and produced in a topped-up or ouille style. It ages in steel for a year, giving it a racy edge laden with citrus and exuding finesse. Pure, intense, and vinous, Amelie's wines are noteworthy for their complexity and firm acidity.

What makes Amelie Guillot's wines special is her dedication to lutte raisonnée farming and natural winemaking techniques. She works alone on her estate to produce wines that are pure expressions of the terroir and the grapes she grows. Her Chardonnay, Savagnin, and Floral blend are all excellent examples of her skill as a winemaker and her commitment to producing high-quality wines that are both delicious and unique.