2020 Bodega Chacra Pinot Noir Sin Azufre
#164344009
Add to Favorites
Ridiculously low 2-day shipping. Add to cart to calculate cost.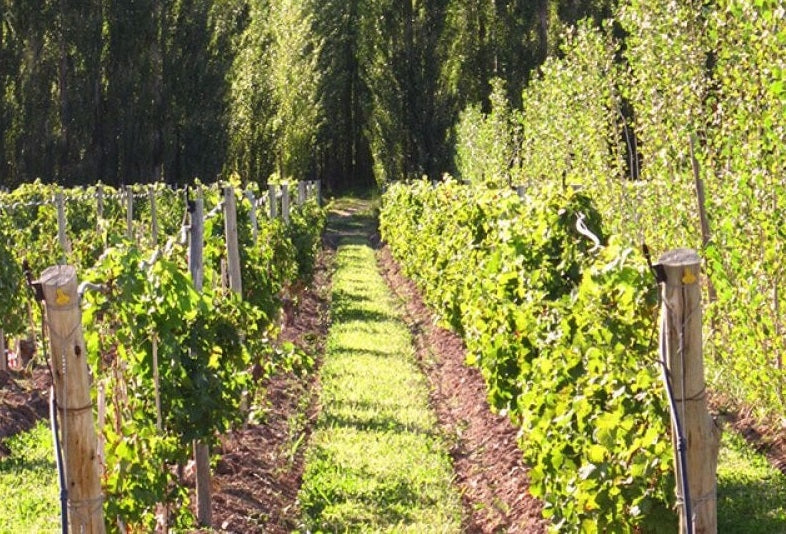 Nestled in the Rio Negro Valley of Patagonia, Bodegas Chacra emerges as an exemplary source of world-class Pinot Noir and Chardonnay. The region's arid climate, with its meager seven-inch annual rainfall, is a natural deterrent against vine ailments like phylloxera, thereby preserving the integrity of old vines.
Acquired by Piero Incisa della Rocchetta in 2004, the estate's crown jewels are its historic vineyards: an abandoned vineyard from 1932, later amalgamated with an adjacent vineyard planted in 1955. These ungrafted Pinot Noir vines flourish in the ancient riverbed's trifecta of limestone, sand, and clay. The high luminosity, robust winds, and low humidity, complemented by the region's pure air, create the optimal grape-growing milieu.
An unwavering commitment to organic and biodynamic methodologies dictates Chacra's agricultural tenets. Soil health and self-nutrition reign supreme, with any external interventions minimized. The farm's biodynamic practices lean on a celestial-influenced planting calendar, supplemented with vegetable and mineral preparations to enhance the land's vitality.
In the winery, indigenous yeast fermentation takes place in shallow, wide cement tanks, optimizing skin contact. The resulting wines are a crystalline mirror of the Rio Negro terroir: delicately floral, beautifully mineral-driven, and untethered to the Old vs. New World dichotomy. Their varietals, whether it's the structured Pinot Noir
Treinta y Dos
or the collaborative Chardonnays with
Jean-Marc Roulot
, attest to the estate's dedication to purity and precision. Each wine, from the spontaneously fermented Sin Azufre to the beeswax-capped Chacra Chardonnay, epitomizes the harmonious synergy between nature and winemaker at Bodegas Chacra.