2020 Domaine de la Commaraine Nuits St. Georges 1er Cru Les Roncieres
#172400624
Add to Favorites
Ridiculously low 2-day shipping. Add to cart to calculate cost.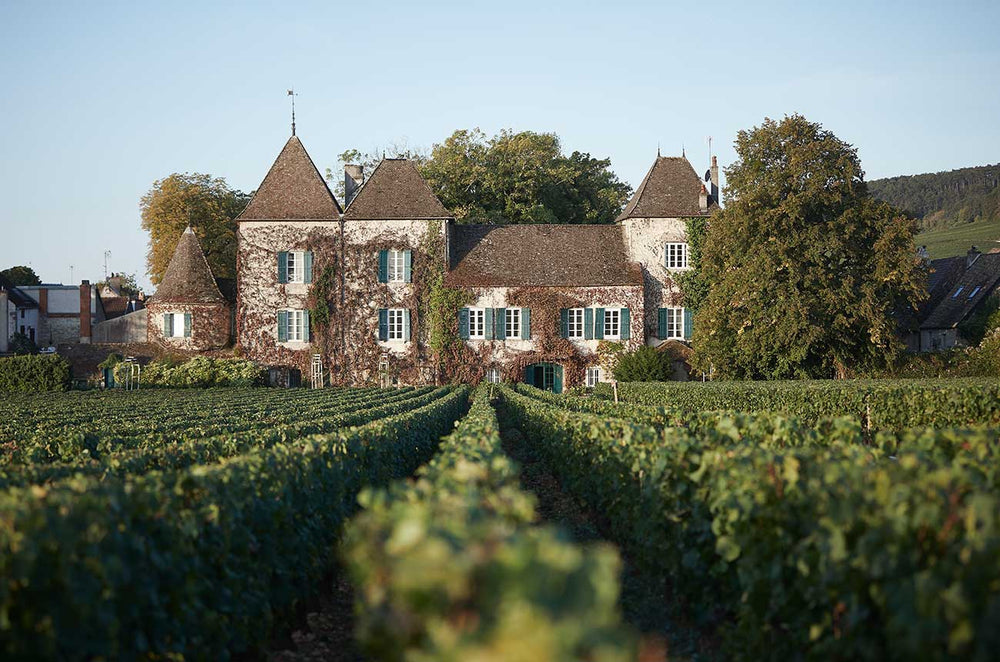 This historic Domaine dates back to the 12th Century and is recognized as one of Pommard's most prestigious premiers crus. The Chateau, built in 1112, had changed hands many times before its current owners (an American couple) took over in 2017. This recent acquisition is an exciting chapter for the Estate as the new owners work toward restoring La Commaraine's great name.

This isn't their first rodeo - owners Denise Dupre and Mark Nunelly have two other wineries in France and knew exactly what steps to take to achieve their lofty goals:

Step 1 - Hire Jean-Luc Vitoux, a former corporate lawyer and French investor, as Director to lead them on their mission;

Step 2 - Hire the famed Louis Michel Liger Belair as consulting Winemaker;

Step 3 - Extensive research of the Clos (magnetic resonances, underground mapping, and soil composition analysis) to best understand their treasured terroir; and

Step 4 - Convert to organic and biodynamic farming.

Already receiving complimentary acclaim for the inaugural 2018 vintage, they are well on their way to re-establishing La Commaraine "among the most renowned climats" of Burgundy, with their elegant and silky wines that show great refinement, depth, and superb balance (Les Grands vins de Bourgogne).