2020 Domaine de Saint Pierre (Fabrice Dodane) Arbois Petit Curoulet
#166276535
Add to Favorites
Ridiculously low 2-day shipping. Add to cart to calculate cost.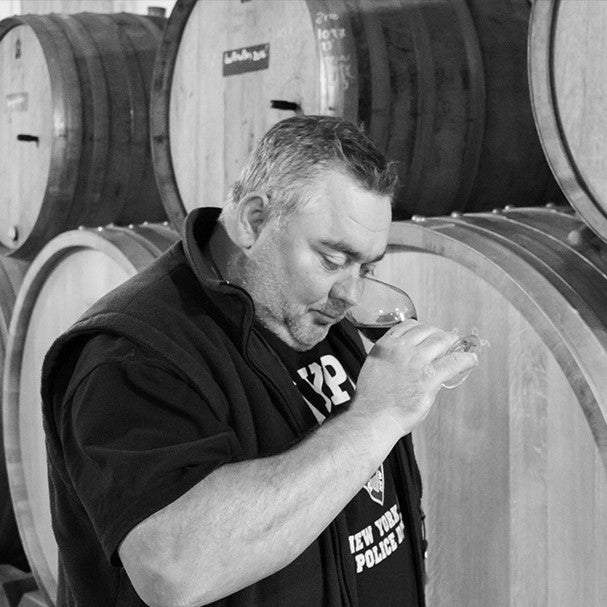 Domaine de Saint Pierre, nestled in the historic appellation of Arbois, is a remarkable wine estate managed by the talented Fabrice Dodane. His journey in winemaking began with studies in Beaune and a stint at the cooperative in Pupillin, paving the way for his arrival at Domaine de Saint Pierre in 1989. Over time, Dodane has expanded the estate from its original holdings, presently nurturing 7.5 hectares of organically certified vineyards, a process initiated in 2002 and culminating with Ecocert certification in 2008.

Dodane's winemaking style underwent a significant transformation in 2012, focusing on minimal intervention and rarely using sulfur unless deemed necessary. The wines undergo fermentation with indigenous yeasts, with reds in stainless steel tanks and whites in 400-600L oak puncheons. Whites are aged either sous voile (oxidative) or ouillé (topped-off or Burgundian) methods, allowing for complete malolactic fermentation due to the minimal use of sulfur.

These wines have quickly garnered admiration on the global natural wine scene with their distinct transparency and easy drinkability. Unfortunate spring frosts leading to decreased yields in the Jura region have propelled Dodane to diversify by sourcing grapes from trusted growers in other regions, upholding the same rigorous farming standards. His Glou Glou wines, part of the Le Dos d'Chat series, are a testament to his innovative approach, highlighting whole-cluster vinification and minimal sulfur use.

The vineyards span several key regions, including Pupillin, Arbois, Vadans, and Mathenay, providing a diverse range of limestone and marl soils. The vineyard includes 1 hectare each of Ploussard and Savagnin, 1.4 hectares of Pinot Noir, 0.25 hectares of Trousseau, and 2.8 hectares of Chardonnay. This careful composition of vineyard holdings, coupled with Dodane's meticulous winemaking and commitment to organic viticulture, leads to the creation of wines that are refreshingly profound, balanced, and expressive of their unique terroir. Domaine de Saint Pierre is a shining example of the Jura's potential, producing wines with an unforgettable imprint of place and soil.