2020 Domaine des Cavarodes (Etienne Thiebaud) Cotes du Jura Trousseau Les Lumachelles
#169577805
Add to Favorites
Ridiculously low 2-day shipping. Add to cart to calculate cost.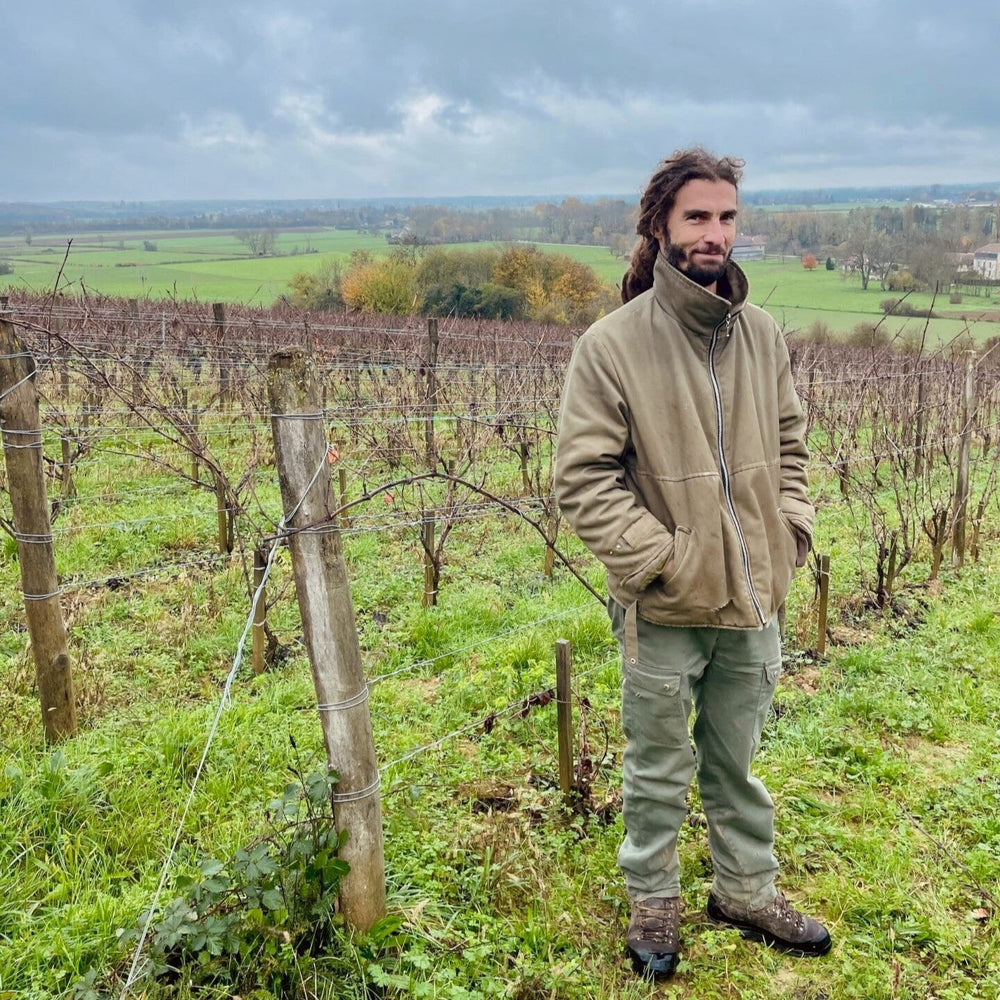 Located just north of Arbois by the Loue River, marking the Jura-Doubs border, Domaine des Cavarodes embodies the authentic expression of the Jura terroir. The founder, Etienne Thiebaud, a quietly charismatic individual and protege of Pascal and Evelyne Clairet, made his first foray into winemaking in 2007. Today, Thiebaud has made a name for himself in the natural wine community due to his wines' remarkable terroir expression and near-impossible acquisition.

Etienne's vineyards span across 4.5 hectares, with vines varying between 15 and 115 years old. Notably, the vineyard is planted with rare and antique Jura varieties that have sparked curiosity among nurseries far beyond the region. Organic viticulture has been fundamental to Domaine des Cavarodes since its inception, particularly evident in his Arbois appellation vineyards in Les Messagelins, which Thiebaud converted to organic farming.

Etienne practices minimal intervention farming, using herbal teas and lunar calendar guidance. Some of his vines are ungrafted, venerable specimens, which he uses to produce a field blend archive of pre-phylloxera varieties. The white wines see a touch of sulfur before fermentation, then ferment in old barrels, producing rich, spicy, and expressive results with a wonderfully lingering finish and a touch of oxidation. The reds undergo semi-carbonic maceration, ferment in fiberglass-lined tanks, and mature in old oak casks for ten months without any added sulfur, producing rustic yet seductive wines. Beyond their natural roots, the wines profoundly articulate the essence of the northern Jura's limestone, clay, and marl soils, contributing to the wine's character.

Domaine des Cavarodes truly stands as a beacon of Jura winemaking, harnessing the power of ancient vineyards and organic practices to produce wines that are distinctive, complex, and reflective of their terroir. From the peppery notes in the Arbois Poulsard des Gruyres to the dark, powerful fruit in the Vin de Pays Red, Thiebaud's artistry is unmistakable.