2020 Domaine Ghislaine Barthod Chambolle-Musigny
#172400619
Add to Favorites
Reviews 91 points Wine Advocate "The 2020 Chambolle-Musigny Village unfurls in the glass with aromas of raspberries, plums, rose petals and warm spices. Medium to full-bodied, velvety and fleshy, it's vibrant and charming, with powdery tannins and a long, spice-inflected finish. (WK)" 89-91 points Burghound "Markedly ripe yet attractively fresh nose freely offers up mostly spicy dark berry aromas. The rich and relatively full-bodied flavors are also quite powerful with firm supporting tannins on the balanced, moderately austere and sneaky long finale. (AM)"
Ridiculously low 2-day shipping. Add to cart to calculate cost.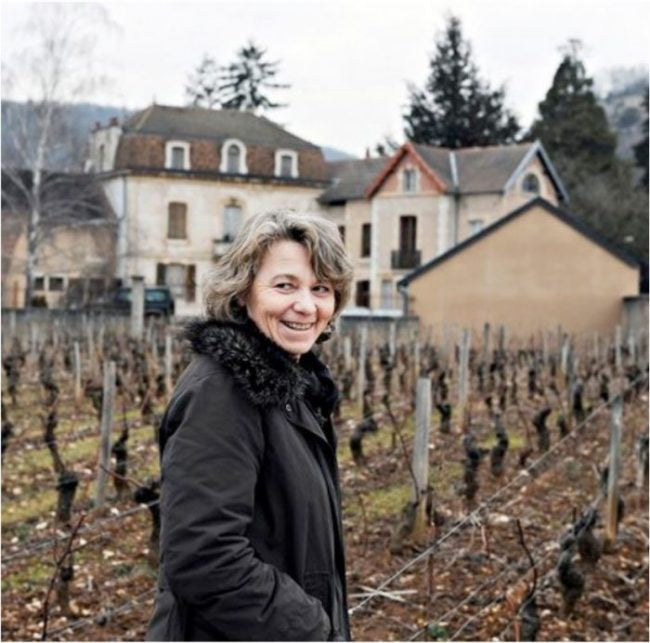 Domaine Ghislaine Barthod, positioned in the heart of Burgundy, stands as a shining exemplar of Chambolle-Musigny wines. Ghislaine Barthod, who honed her winemaking craft under the mentorship of her father, Gaston, has been the creative force behind the winery since the 1980s. Her dynamic approach to both vineyard management and vinification has heightened the fame of the Barthod name and fortified the estate's reputation globally.

The Domaine's portfolio brims with variety, featuring an ensemble of eleven Premier Cru bottlings and meticulously crafted Bourgogne and village wines from Chambolle-Musigny's elite terroirs. Hailed as a "master class in the Premier Crus of Chambolle-Musigny," the wines are celebrated for their finesse, purity, and elegant expressions of terroir.

Spread across 5.86 hectares within Chambolle and adjacent Gilly-les-Citeaux, Barthod's vineyards thrive in a landscape characterized by limestone gravel and scanty topsoil, a terroir configuration that imbues the wines with their celebrated finesse and delicacy. The vineyards, with an average vine age of over 30 years, yield moderate harvests due to rigorous pruning and occasional green harvesting.

Notable parcels include Fuées, Cras, Baudes, and Veroilles that echo facets of the neighboring Grand Cru Bonnes Mares and the recently acquired Aux Combottes. The centrally positioned Charmes amalgamate the quintessence of Chambolle, while Beaux Bruns and Châtelots offer intriguing counterpoints to each other.

Barthod adheres to traditional vinification techniques, including partial destemming and the exclusive use of natural yeasts, which encourage an initial maceration period varying from 2 to 5 days. Post-fermentation, the wines mature for about 20 months in small barrels, with 20% to 25% being new. This meticulous process results in wines of profound age-worthiness that promise an immersive exploration of Chambolle-Musigny's distinct terroir.