2020 Domaine Pascal Cotat Sancerre Les Monts Damnes
#154922094
Add to Favorites
Ridiculously low 2-day shipping. Add to cart to calculate cost.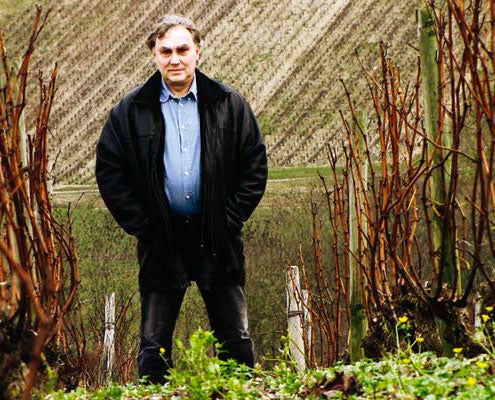 Domaine Pascal Cotat is not your typical Sancerre. The French AOC disallowed his wines from being labeled Sancerre in a few vintages because they were deemed too "atypical" - but that's a good thing! These are exceptional wines that even Robert Parker gave his stamp of approval to when he described them as "some of the finest Sauvignon Blancs I have ever put to my lips."

The Cotat Estate is in the prestigious Chavignol village, with two vineyards featuring iconic terroir on the chalky limestone slopes of Monte Damnes and the clay-rich soils of Grand Cote. The Estate was passed down from Pascal's father, who retired in the early '90s and was previously bottling a single cuvee with his brother. Pascal was among the first in Sancerre to vinify single-parcels, resulting in terroir-driven wines with big personalities. He is known for pushing the boundaries of ripeness by picking late, which adds a unique weighty texture to these otherwise brightly balanced and mineral wines.

These racy and textural wines are of exceptional quality, and top vintages are capable of aging for decades! Pascal is recognized as one of the top producers in all of Sancerre, and we highly recommend that you jump on an allocation when available!

Les Monts Damnes is the most famous vineyard in Sancerre, known for its super steep slopes and chalky limestone soils. This vineyard features the same "terres blanches" soil found in Chablis, left behind from ancient seabeds over 150 million years ago. These wines have a distinct briny minerality and laser-like freshness, but their fleshy, ripe, and opulent flavors are what sets them apart.

La Grand Cote features 60-year-old vines on a steep slope with clay-rich soils. These wines are supple and lush while maintaining balance with crisp minerality and zesty citrus flavors. It defies everything you would expect from racy, herbaceous Loire Valley Sauvignon Blanc - and we love it!