2020 Domaine Romaneaux-Destezet (Herve Souhaut) Syrah
#164299836
Add to Favorites
Ridiculously low 2-day shipping. Add to cart to calculate cost.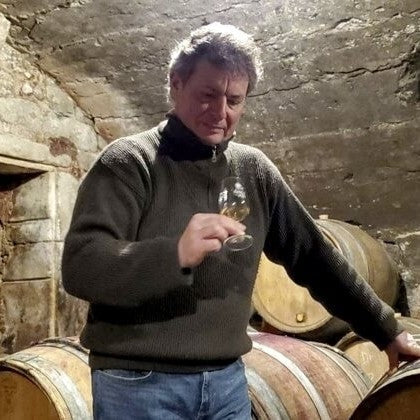 Domaine Romaneaux-Destezet, under the stewardship of Hervé Souhaut, meticulously cultivates wines using vines aged 50 to 100 years, spread across 5 hectares in the esteemed Rhone Valley and the Northern Ardeche region. Here, Souhaut applies his scientific background and oenological training from Lapierre and Pacalet to birth wines that stand unique in their combination of immediate drinkability and impressive longevity.

Souhaut's approach to vinification is characterized by semi-carbonic maceration of whole grape bunches. This technique aids in preserving the liveliness and intensity of the grapes while allowing for a balanced tannin extraction, contrasting to the traditionally robust Rhone wines.
The Syrah cuvée, as well as the La Souteronne (sourced from old-vine Gamay), are the epitome of Souhaut's philosophy. These wines showcase the breadth of their respective varietals' characteristics while emphasizing a balance of depth, freshness, and sensory indulgence.

The St. Joseph Clos des Cessieux is a remarkable manifestation of the Syrah grape variety. It portrays a robust display of purple fruit and floral notes that remain firmly embedded in the palate's memory. In contrast, the Sainte-Epine, cultivated from centenarian vines on a steep slope, is characterized by a profound spectrum of dark fruit notes, complemented by an underlying meaty quality. Ardeche Blanc, an unconventional blend of Viognier and Roussanne for the region, offers a delightful interplay of surprising freshness and intricate, lacy textures. 

Each wine from Domaine Romaneaux-Destezet, undergoing long, low-temperature maceration without destemming and aged on fine lees in second-hand oak casks, is a testament to Souhaut's commitment to purity, finesse, and natural wine practices. The result is a collection of wines that impress with their vibrant fruit expression, balanced tannins, and potential to evolve, presenting an unmissable opportunity for any wine connoisseur.