2020 Envinate Taganan Tinto
#171262955
Add to Favorites
Reviews 95 points Wine Advocate "They had lower yields and very concentrated grapes, but they managed to produce fresher wines with shorter macerations and higher fermentation temperatures. The palate is vibrant, long and fresh, with fine tannins and deeper and more layered. A real triumph. There's more finesse here and finer tannins. (LG)"
Ridiculously low 2-day shipping. Add to cart to calculate cost.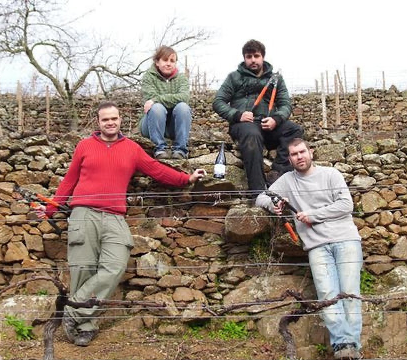 Since their founding in 2005, the wines of Envinate have repeatedly been acclaimed as some of the most exciting in the world. There is an incredible sense of discovery within each bottle, and it remains shocking how, even after two decades, these wines continue to be so vibrant, so nakedly transparent to the wild places where the grapes grow, and so undeniably revelatory. They've built their reputation on ferreting out the distinctive parcels of Atlantic Spain, both in Galicia, as well as in the Canary Islands, and have helped turn these outlying and once-obscure regions into must-have bottlings essential for any serious wine lover.

Envinate is the brainchild of four winemaker friends, driven to explore the breath of Spanish viticultural history, from Ribeira Sacra to Extremadura. The Tenerife wines are particularly anachronistic, with a seemingly endless list of varieties and truly herculean efforts needed in the vineyards. All work is done by hand, an absolute necessity for these plots of high elevation grapes scattered across the inclines of a 12,000 foot volcano, where slopes can be above 60 degrees. Depending on the parcel, vines may be ungrafted, untrained or braided close to the ground in the traditional cordon trenzado, but no chemicals are used, as befitting an island where half the land is designated as a nature preserve.

Luis Gutierrez of the Wine Advocate has been enthralled by Envinate for several years and recently awarded the 2020 Taganan Parcela Margalagua 99 Points - an impressive feat! He's highlighted their ageability, quality, and value, noting they are "cheaper than most of the wines that deliver this quality" and are "an example of what can be achieved in the region with the right grapes and vinification."