2020 Jean-Louis Dutraive (Domaine de la Grand'Cour) Fleurie Le Clos Cuvee Vieilles Vignes
#172053609
Add to Favorites
Ridiculously low 2-day shipping. Add to cart to calculate cost.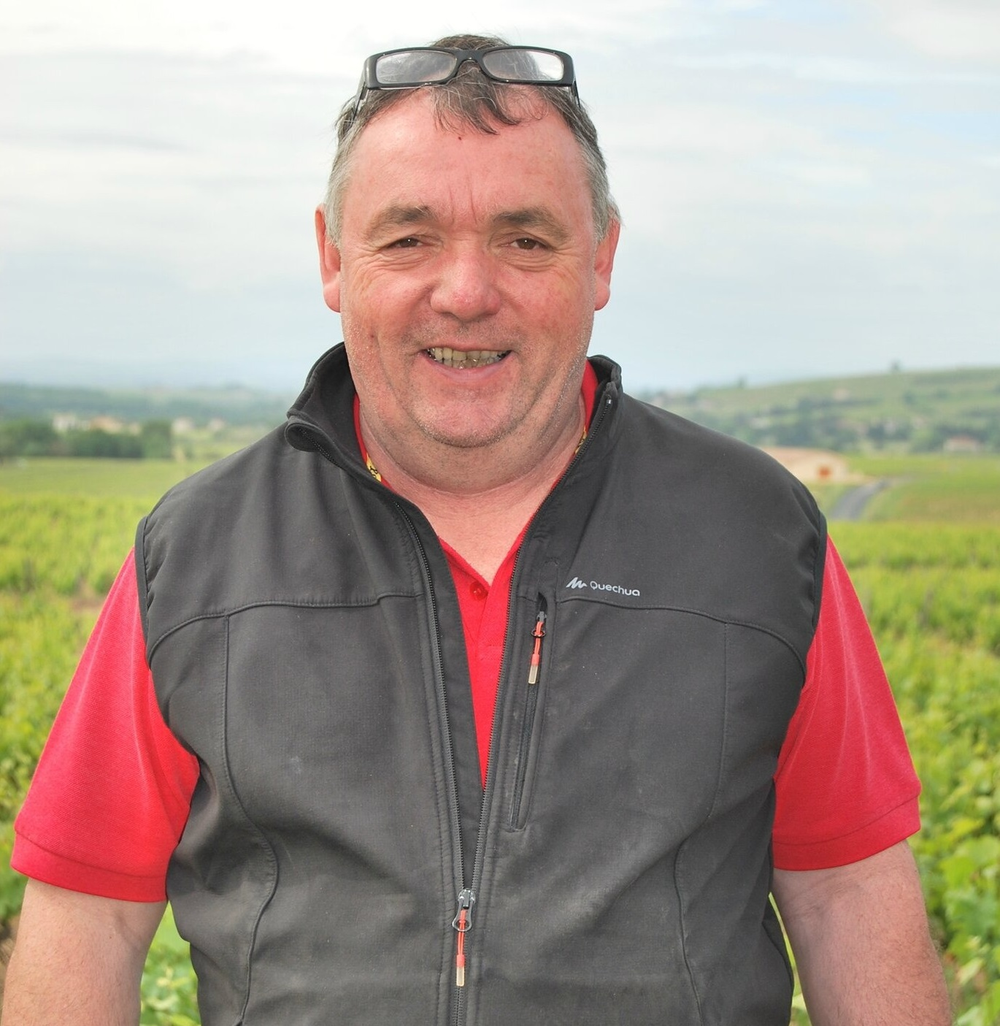 Jean-Louis Dutraive, known endearingly as the "heart of Beaujolais," is widely recognized as a master vigneron, mentor, and generous neighbor. Following in the footsteps of his father, Jean-Louis assumed control of the winemaking at Domaine de la Grand'Cour in 1989. The family vineyards span across three exceptional terroirs - Clos de la Grand'Cour, Chapelle des Bois, and Champagne, each lending distinct characteristics to the esteemed Gamay wines they produce. With additional holdings in Brouilly, their vineyard portfolio totals 10.6 hectares, all cultivated organically, a practice ingrained in the domaine's philosophy long before its ECOCERT certification in 2009.

Jean-Louis' skill in winemaking is evident in his dedication to natural, low-intervention techniques. He practices hand harvesting, allows carbonic fermentation using indigenous yeasts, and avoids additives. The resultant wines bear an unmistakable signature of lush floral and spicy aromas, robust minerality, and vibrant acidity, presenting a thrilling balance between the boldness of the terroir and the freshness of Gamay.

These vintages are also praised for their significant aging potential, showcasing the potential of Beaujolais wines for longevity. Jean-Louis's commitment to fostering community and promoting natural farming extends beyond his own vineyard gates. His home and cellar doors are always open for young vignerons, providing a platform for mentorship and shared experiences.

Since 2016, the Dutraive family label has expanded to include the contributions of Jean-Louis's children, Justin, Ophélie, and Lucas. Under this label, the family curates fruit from organically farmed plots and employs the same winemaking philosophy as their own domaine.

With wines that beautifully articulate the uniqueness of each terroir and a steadfast commitment to organic practices, Jean-Louis Dutraive and his family have positioned themselves at the pinnacle of Beaujolais winemaking.