2020 Triennes Rose
#150313604
Add to Favorites
Ridiculously low 2-day shipping. Add to cart to calculate cost.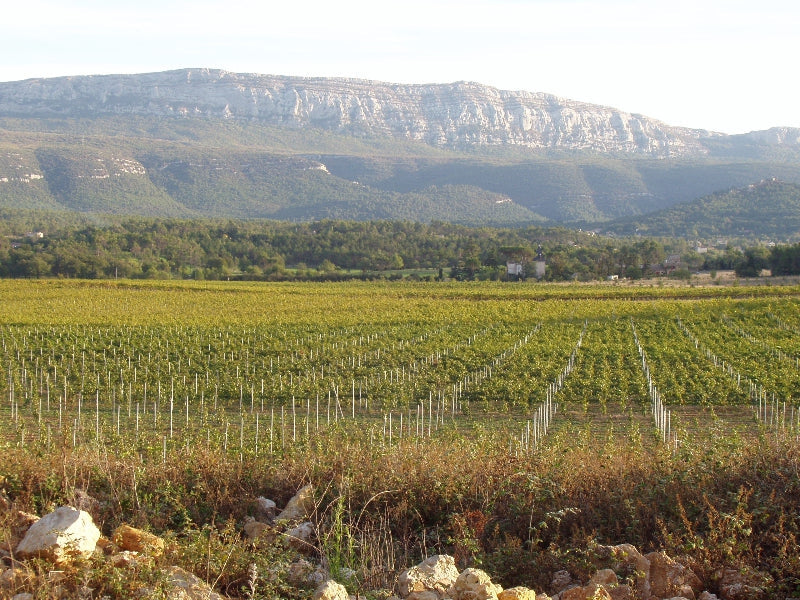 Triennes, situated in the picturesque hills of the Var region in Provence, is a renowned wine producer that has quickly gained recognition as one of the finest estates in the area. Founded in 1989 by two Burgundian legends, Jacques Seysses of
Domaine Dujac
and Aubert de Villaine of
Domaine de la Romanée-Conti
, along with their Parisian friend Michel Macaux, Triennes combines their extensive expertise to craft exceptional wines.
The estate spans an impressive 40 hectares and is blessed with a diverse range of grape varieties, including Syrah, Viognier, Carignan, Cinsault, Chardonnay, Cabernet Sauvignon, and Merlot. Triennes embraces a philosophy rooted in the belief that great wines are born in the vineyard. Consequently, substantial investments have been made to rejuvenate and meticulously tend to the vines. The focus on vineyard management remains paramount, ensuring the production of top-quality fruit.
Triennes benefits from a cool microclimate, which encourages the development of vibrant acidity in their whites and rosés. These wines are characterized by finesse of fruit and a remarkable freshness, making them a delight to savor. Conversely, the reds aim to showcase a harmonious blend of ripe fruit, complexity, elegance, and finesse. The estate's commitment to crafting structured wines with depth and character is evident in every bottle.
Proudly adhering to organic principles, Triennes embarked on its organic conversion journey in 2008 and is anticipated to achieve certification from Ecocert in the near future. With a focus on natural vineyard management and environmental harmony, Triennes employs techniques such as cover cropping to control vigor, limit erosion, and enhance organic material assimilation.
In addition to their dedication to viticultural practices, Triennes has also invested in state-of-the-art winemaking facilities. A new building dedicated to bottling and order preparation was established in 2019, featuring an advanced bottling line that enhances production efficiency and product quality. The renovated winery provides a temperature-controlled environment with stainless steel tanks capable of holding 7,000 hectoliters of wine. This expansion allows for the implementation of advanced vinification techniques while maintaining pristine hygiene standards.
Triennes, a name inspired by ancient Roman bacchanalias, brings the spirit of celebration and excellence to every bottle. With their exceptional vineyard holdings, meticulous winemaking techniques, and commitment to organic practices, Triennes wines are truly unique and worthy of both collection and enjoyment.