2020 Yvon Metras Beaujolais
#172049934
Add to Favorites
Ridiculously low 2-day shipping. Add to cart to calculate cost.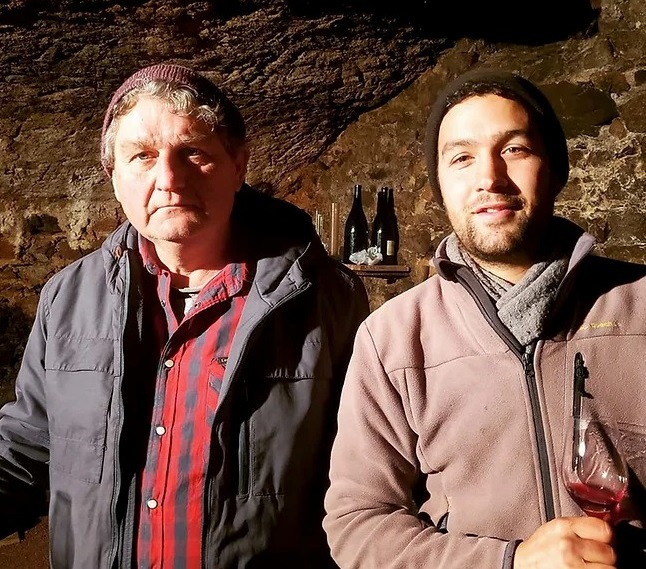 Located in the heart of Fleurie, Yvon Métras stands as an emblematic figure, representing the pinnacle of natural winemaking in the region. Central to the character of Métras wines is the influence of both Jules Chauvet, the father of natural vinification, and
Marcel Lapierre
. With practices rooted in organic and biodynamic principles, Métras showcases the beauty of Beaujolais through wines of unmatched purity, depth, and finesse.
It's impossible to overlook the sheer depth and concentration present in every bottle. From the Fleurie, sourced from time-honored vines in lieux-dits like Grille-Midi and La Madone, to the Moulin-â-Vent wines, reflecting their unique terroir, each expresses an otherworldly balance of ripeness, structure, and elegance. Notably, Métras' top Fleurie L'Ultime, derived entirely from ancient Grille-Midi vines, epitomizes this balance.
Yet, there's an enigmatic aura surrounding Métras. His relative inaccessibility and deliberate choice to remain absent from the U.S. market only heighten the intrigue. Métras' minuscule production is a testament to his dedication to quality over quantity. Their vineyard holdings, though modest, are historically significant – with some vines dating back to 1898. Managed entirely by hand and pruned rigorously for low yields, the wines bear witness to Métras' commitment to age-old traditions and artisanal vineyard farming.
For those seeking the sublime in Beaujolais, the wines of Yvon Métras, crafted through wisdom spanning generations and infused with the magic of Beaujolais' terroir, are unparalleled. They are, in essence, the embodiment of natural winemaking's pinnacle in the region.