NV Billecart-Salmon Champagne Brut Rose
#163842641
Add to Favorites
Reviews 92 points Vinous "Pale orange. High-pitched red berry, orange zest and jasmine aromas, with suave mineral and smoky lees notes adding complexity. Spicy and precise on the palate, showing very good punch to its strawberry and bitter cherry flavors. Opens up smoothly with air and picks up a bitter rhubarb quality that lingers onto the long, tightly focused finish. This bottling showed more brawny character than many past renditions of this, but with no lack of vivacity. (JR)"
Ridiculously low 2-day shipping. Add to cart to calculate cost.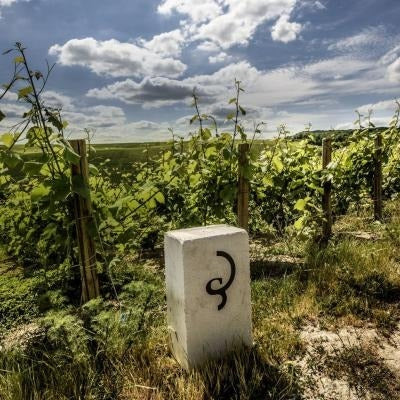 Billecart-Salmon, established in 1818 in Mareuil-sur-Aÿ, stands proud as the oldest continuously family-owned Champagne House. The union between Nicolas François Billecart and Elisabeth Salmon, fortified with oenological expertise from Louis Salmon, led to a House known for its meticulous commitment to quality. Today, under the guidance of the seventh-generation leader, Mathieu Roland-Billecart, the House upholds its longstanding motto: "give priority to quality, strive for excellence."

Their vineyard extends over 100 hectares, but they source grapes from an expansive 300 hectares across 40 crus of the Champagne region, primarily within 20km of Epernay. This coverage allows them to access the finest Grand Crus of Pinot Noir, Pinot Meunier, and Chardonnay.

In the 1950s, Billecart-Salmon introduced a groundbreaking technique: cold settling combined with extended fermentations at lower temperatures in stainless steel tanks. This method, preserving the nuances of each terroir, ensures the House's signature finesse, elegance, and balance. This commitment to quality is further evident in the maturation process: non-vintage cuvées are aged for over three years, while prestige vintage cuvées rest for over a decade in their chalk cellars.

The meticulous approach extends to their tasting committee, which comprises three Billecart family generations and both past and present cellar masters. This committee blind-tastes every vinified parcel at every evolution stage, reinforcing their dedication to producing only the finest champagnes.

Responding to climate change, Billecart-Salmon has adopted sustainable strategies. They prioritize north-facing parcels, re-evaluate vine clones, reintroduce grass into vineyards, and adopt ploughing techniques that promote healthy competition for the plants. Eschewing weedkillers, the estate opts for organic fertilizers, reflecting their commitment to environmental stewardship.

For collectors and enthusiasts, Billecart-Salmon offers champagnes with unparalleled finesse and freshness. Their flagship cuvée, Brut Rosé, epitomizes the perfect blend of tradition and innovation that this esteemed House represents. Few Champagnes are as delicious and iconic year after year!