NV Cantillon Brewery Rose de Gambrinus
#167111261
Add to Favorites
Ridiculously low 2-day shipping. Add to cart to calculate cost.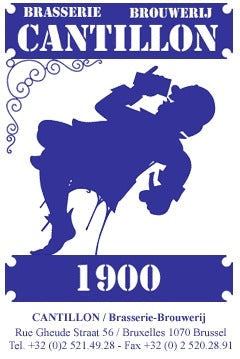 Cantillon Brewery, located in Brussels, is a historic and renowned producer of lambic beers. The brewery, established in 1900, remains committed to the authentic and traditional methods of lambic brewing. It is one of only two lambic breweries in operation that exclusively produces unsweetened, unfiltered, and unpasteurized lambic.

The brewing process at Cantillon starts with a mash consisting of two-thirds malted barley and one-third unmalted wheat, a tradition among lambic brewers. A large quantity of aged hops, which have lost their hop flavor and aroma but retain their preservative qualities, is added during the boil. Each batch of lambic beer may contain up to 20 different strains of wild yeast, contributing to its unique character. The brewery uses casks that are at least 40 years old, many of which previously held French wine, port, sherry, or other wines. These casks are stored throughout the brewery, undisturbed for at least one summer. Master Brewer Jean-Pierre Van Roy personally oversees each cask, periodically tasting the contents to determine the optimal aging time of one, two, or three years. In late winter and early spring, Van Roy carefully blends lambics of different ages to achieve a balanced texture and flavor. Younger lambic tends to be livelier and milder, while older lambic is more complex and sour. The blending process does not follow a specific formula, but Van Roy aims to achieve a harmonious balance in each batch.

The artfully blended lambic is then bottled, and a second fermentation occurs in the bottle, similar to the méthode champenoise used in champagne production. This process, known as refermentation, creates Cantillon's renowned gueuze. Over time, the beer continues to ferment and develop flavors, making it suitable for aging for several years.

Cantillon is also known for its fruit lambics. Whole cherries of the Schaarbeek variety are added to lambic casks, along with the pits, and left to ferment for several months, resulting in the distinctive Cantillon Kriek Lambic with its sour cherry flavor. Raspberries, combined with a smaller amount of cherries, are added to separate casks to create the renowned framboise beer called Rosé de Gambrinus, which features a strong raspberry flavor and a warm rosé color. Additionally, muscat grapes are added to a few casks during the grape harvest season, resulting in Cantillon Gueuze Vigneronne, which showcases a mild white wine grape aroma and flavor.

Cantillon's commitment to traditional lambic brewing and its use of spontaneous fermentation sets it apart from other breweries. The brewery has preserved its original brewing equipment from the early 20th century, contributing to the unique character of its beers. Cantillon's lambics are highly sought after by beer enthusiasts and connoisseurs, offering a complex and intense flavor profile that showcases the distinct qualities of the lambic style. With a focus on authenticity and a dedication to craftsmanship, Cantillon Brewery continues to produce exceptional lambic beers that represent the rich brewing heritage of Brussels.