NV Chartogne-Taillet Champagne Saint-Thierry Extra Brut
#172049903
Add to Favorites
Reviews 93 points Wine Advocate "A new cuvee for Chartogne, the inaugural release of the NV Extra-Brut Saint-Thierry derives exclusively from the 2016 vintage—the year being denoted by the #16 on the label. Mingling aromas of pear and yuzu with white flowers, fresh pastry, mint and toasted almonds, it's medium to full-bodied, pillowy and incisive, with a bright spine of acidity and a pillowy, charming profile, concluding with a long and precise finish. (WK)"
Ridiculously low 2-day shipping. Add to cart to calculate cost.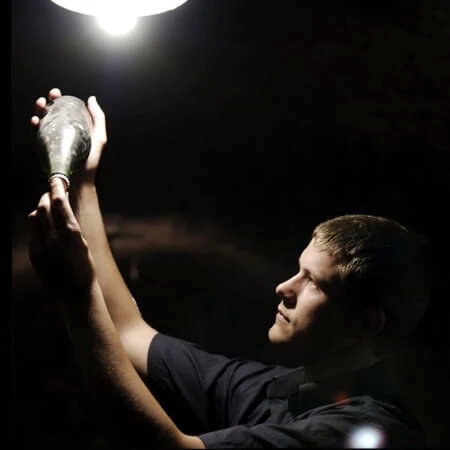 Alexandre Chartogne is considered to be one of the top young winemakers in the world of Champagne. His impressive background includes working with and learning from his mentor
Ansleme Selosse
, as well as inheriting over 300 years of family winemaking tradition at the ancient estate vineyard in Merfy. These experiences have undoubtedly contributed to his reputation as a master of his craft.
Chartogne is rare in that he only sources grapes from his own 12-hectare property in Reims, and vinifies each parcel separately to showcase the unique nuances of each vineyard. A truly unique approach in the world of Champagne, where blending is the norm.
Since taking over the estate in 2006, Chartogne's wines have received critical acclaim for their minerality, complexity, creaminess, and richness. Whether it's his inspiration from Selosse or his own passion for winemaking, there's no denying the beauty of Chartogne's wines. As Antonio Galloni notes, "whatever the reason(s), the wines are simply beautiful and are all highly recommended" (WA).