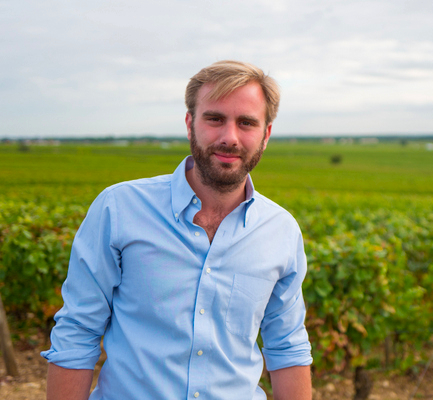 Alain Hudelot-Noellat
Hailing from a long lineage of esteemed wine producers, Alain Hudelot-Noellat has maintained his family's legacy through his persistent pursuit of quality, elegance, and the authentic expression of Burgundian terroir. His vineyard holdings comprise some of the most revered appellations in Burgundy, including Richebourg, Romanee Saint Vivant, Bonnes Mares, and Clos de Vougeot, with many vines surpassing a century in age, augmenting the wines' intricacy, vigor, and refinement.
Since his retirement in 2007, Alain's grandson,
Charles Van Canneyt
, fortified the already stellar reputation of Domaine Hudelot-Noëllat. Trained at the prestigious Dijon University, Charles and Vincent Meunier carry forward Alain's commitment to meticulous vinification. His philosophy merges traditional wisdom with modern practices, advocating for healthy vines and rigorous grape sorting to ensure optimal wine quality.
In the Hudelot-Noëllat range, the Romanée St Vivant and Richebourg are a testament to Charles' prodigious skills, demonstrating an intricate balance between power and elegance. The Richebourg impresses with its might and profound depth, while the Romanée St Vivant captivates with its finesse underscored by restrained strength.
Their Clos de Vougeot, a standout in its grand cru category, exemplifies their relentless quest for excellence, achieved by focusing on superior parcels and reducing overall production. Their Premier Crus, including Vosne Romanée Les Beaumonts, Les Suchots, and Malconsorts, originate from near-century-old vines and are remarkable representatives of their distinguished terroirs.
With an unwavering dedication to quality, precision in winemaking, and a deep respect for the terroir, Alain Hudelot-Noellat's wines continue to enchant critics and collectors alike, embodying the pinnacle of Burgundian winemaking.
No Results Found
We're so sorry to disappoint, but it looks like we don't have anything matching your search at this time. To receive an alert if something becomes available in the future, please click the button below.