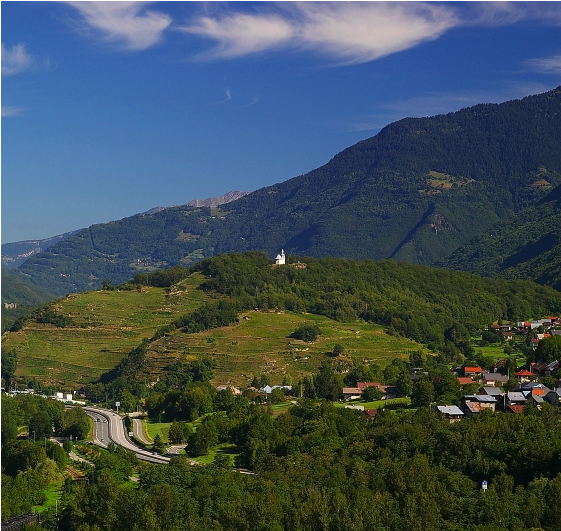 Domaine des Ardoisieres
Domaine des Ardoisières is a small, seven-hectare estate located near the Swiss border in France, in the ancient wine region of Savoie. The estate is planted on steep, rocky slopes high above the town of Fréterive, with vineyards in two primary places: the fractured schist hill of Cevins and several plots surrounding the villages of St-Jean-de-la-Porte and St-Pierre-de-Soucy, which feature the typical Savoyard mix of clay and fractured limestone tumbled from the cliffs of the Combe de Savoie. Domaine des Ardoisières revitalized the famous vineyard site Coteau de Cevins, which was planted over 2,000 years ago and has a rich history that dates back to the Roman era, around 120 BCE. Biodynamic principles have been utilized in the vineyards since planting.

The estate's winemaker, Brice Omont, focuses on the native varieties of the region, including Altesse, Jacquere, Mondeuse, Gamay, and Persan. The wines are fermented with native yeasts and bottled with light filtration. No sulfur is used during vinification, and only one gram at bottling. The reds are produced without any de-stemming.

Domaine des Ardoisières' wines are mineral, pure, and unique, reflecting this singular mountain terroir. The wines capture the vineyard terraces' stony and mineral character and possess remarkable crystalline purity. The simplicity of winemaking is evident as the wines are produced using natural methods, taking their time to ferment and capturing the essence of the region's unique terroir.
No Results Found
We're so sorry to disappoint, but it looks like we don't have anything matching your search at this time. To receive an alert if something becomes available in the future, please click the button below.