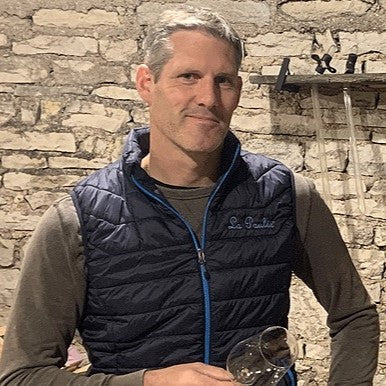 Domaine Francois et Antoine Jobard
Domaine Francois et Antoine Jobard is a distinguished Burgundy producer nestled in the renowned region of Meursault. This exemplary domaine, now skillfully managed by Antoine Jobard, François' son, consistently crafts some of the finest Meursault wines, highly regarded by notable vignerons including
Coche
and
Raveneau
.
The domaine is famous for its excellent Bourgogne Blanc and superb lineup of premier cru white Burgundies such as Meursault Poruzots, Blagny, Genevrières, and Charmes. They recently added
Tillets
to their repertoire, a well-regarded high-elevation plot, along with their remarkable
Puligny-Montrachet Le Trézin
, known for its fine-grained, chiseled texture.
The Jobard wines, aged in barrel, spend a considerable duration sur lie in their Meursault cellars, released last among white Burgundies due to their unhurried vinification process and usually slow malolactic fermentations. These wines are initially tight with an intense mineral structure that gently unfurls with extended bottle aging. Antoine's signature approach has rendered the wines more accessible, adding a touch of sensuous allure, yet they retain the Jobard tradition of developing into robust expressions of honeycomb and stone.
The vineyard practices Guyot (Poussard style) training and hand-harvesting. Their cultivation method is free from chemicals and weedkillers, underscoring their commitment to authenticity. Their white wines are gently pressed with limited débourbage, fermented in oak barrels with no lees stirring, and aged 20-23 months in barrel. Their red wines, completely destemmed, undergo a five-day cold soak before a 10-day fermentation period and a 12-month aging in barrel.
In 2019, Antoine seized the opportunity to lease the organic vineyards of the Domaine André Mussy in Pommard. His revitalization efforts of these vineyards have been reflected in the brilliant output from these vines, expanding his vineyard to cover 6 hectares, featuring village and premier cru wines from Beaune, Volnay, and Pommard.
Domaine Francois et Antoine Jobard's offerings are recognized for their precision and timeless classicism, with each bottle encapsulating the distinctive charm of Burgundy, making them both worth collecting and savoring.
No Results Found
We're so sorry to disappoint, but it looks like we don't have anything matching your search at this time. To receive an alert if something becomes available in the future, please click the button below.