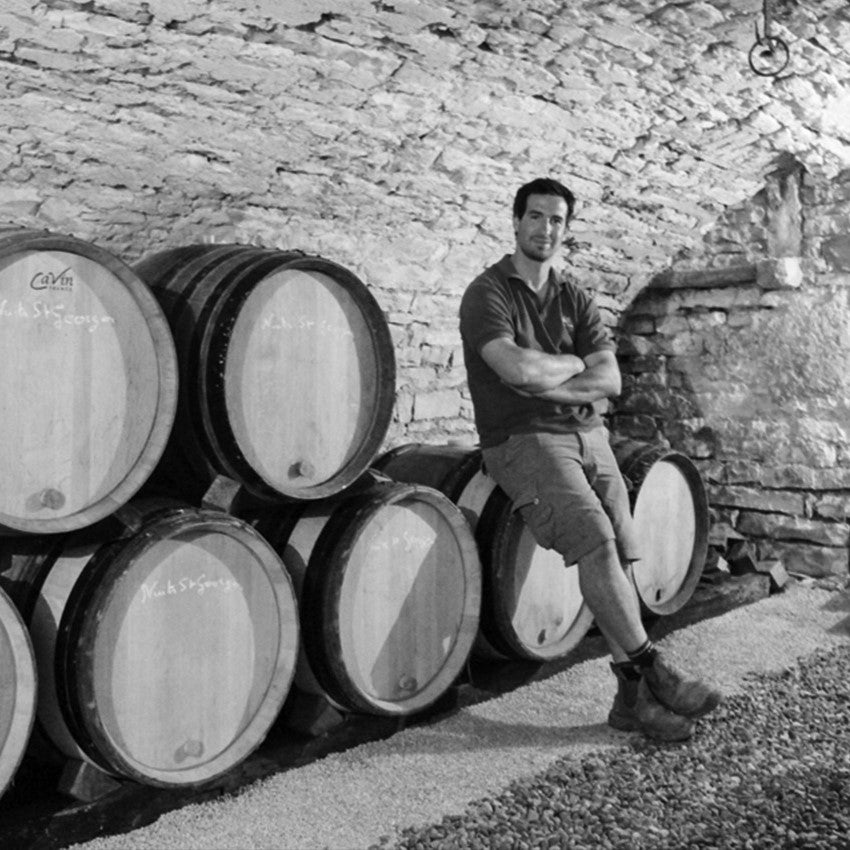 Domaine Nicolas Faure
Domaine Nicolas Faure, an intimate wine producer nestled in Meuilley, adjacent to Nuits-Saint-Georges, manifests the compelling determination and intense passion of its creator, Nicolas Faure. Without inheriting a legacy vineyard or tradition-bound practices, Nicolas has single-handedly forged a domaine in line with his unique vision.
Nicolas is a gifted winemaker who honed his skills at prestigious establishments like Domaine Agnès Paquet,
Domaine de la Romanée-Conti
,
Domaine Jean-Louis Chave
, and
Domaine Prieuré-Roch
. This rich tapestry of experiences, including a sojourn at Fromm winery in New Zealand, has fueled his independent spirit and tenacity.
He acquired his first vineyard, a small plot in the climate, Les Herbues, in 2010 and commenced his journey in the terroir of Nuits-Saint-Georges. Fervently committed to the grandeur of grand cru quality, Nicolas meticulously tends to every vine, applying organic farming principles and a non-interventionist approach. His unique vertical press methodology, reminiscent of
Domaine Leroy
, yields characteristically concentrated juice from low-yield vines, supplemented with a touch of sulfur.
From this diligent vineyard management, the first vintage of Nuits-Saint-Georges Les Herbues emerged in 2011. Subsequently, Nicolas has carefully expanded his holdings with vineyards bearing Aligoté Doré, Gamay, and Bourgogne Pinot Noir vines. Further showcasing his growing prowess, he undertook management of an Aloxe-Corton vineyard in 2015.
Nicolas' commitment to ensuring the purity of terroir expression is unwavering. From the depth of Pinot Noir's complexity in his
Aloxe-Corton
and Nuits-Saint-Georges
Les Herbues
wines to the tenacity of old vine Aligoté in
La Corvée de Bully
, every bottle represents an earnest vignette of Burgundy. Despite producing a limited number of barrels, Nicolas' wines have already made a noteworthy impression. Unconstrained by rules, his focus on quality, above all, has set a promising trajectory for Domaine Nicolas Faure's future.
No Results Found
We're so sorry to disappoint, but it looks like we don't have anything matching your search at this time. To receive an alert if something becomes available in the future, please click the button below.