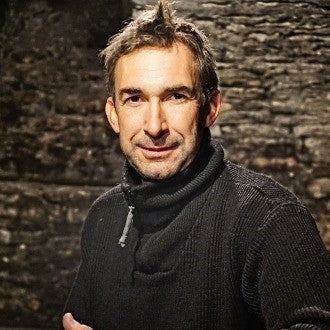 Lamy-Caillat
"Lamy-Caillat is the most exciting producer of white Burgundy that you've never heard of." - William Kelly of The Wine Advocate.
Deep in the heart of Burgundy, Domaine Lamy-Caillat, helmed by Sébastien Caillat and Florence Lamy, thrives as a noteworthy micro-domaine of only 1.2 hectares. Since its founding in 2011, it's embarked on a mission of producing elegant and expressive white wines that capture the essence of Chassagne-Montrachet's terroir.

Sébastien and Florence, who also manage Domaine René Lamy-Pillot, have crafted Lamy-Caillat as a stark contrast to their family domaine, adopting artisanal and minimalist methodologies. With a keen attention to every detail, from vineyard care to bottling, they strive for continual improvement with every vintage, culminating in their standout 2013.

Lamy-Caillat is known for their sole devotion to crafting white wines, upheld by an unwavering commitment to detailed and vigilant viticulture. Close monitoring of their vines throughout the seasons ensures the best possible quality from their land. The desire to embrace the basic yet crucial elements of winemaking is reflected in their traditional and natural vinification methods, including a prolonged aging process of two winters on lees and bottling by hand post-natural clarification.

Their portfolio is equally compelling, showcasing the rich, diverse, and expressive nature of the Chassagne-Montrachet terroir. The offerings include Les Champs Gains, with moderately deep soils, the La Romanée, characterized by shallow soil on well-exposed slopes, and Les Caillerets, a vineyard with shallow pebbly marl soils that exude grand cru characteristics. Additionally, they produce Chassagne-Montrachet Village from Pot Bois, Saint-Aubin Village En l'Ebaupin, and a Bourgogne Blanc from the Grandes Corvées plot.

Stepping into their cold cellars, one is instantly reminded of the philosophy of Lamy-Caillat: minimalistic, essential, and patiently crafted. These wines aren't about volume; they're about the careful devotion of their creators, bearing testament to the domaine's commitment to quality over quantity. With their artisanal methods and the ingenuity of Sébastien and Florence, Domaine Lamy-Caillat is already poised for greatness, turning heads and commanding attention in the world of wine.
No Results Found
We're so sorry to disappoint, but it looks like we don't have anything matching your search at this time. To receive an alert if something becomes available in the future, please click the button below.