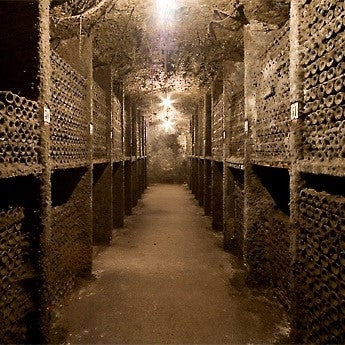 R. Lopez de Heredia
R. López de Heredia is a legendary Spanish winery, symbolizing the tradition and prestige of Rioja winemaking for over 130 years. The winery is owned and meticulously operated by the founder's family, who continue to uphold their ancestors' winemaking methods. Notably, unlike many of their competitors, they grow all their grapes in their own vineyards and use only natural yeasts without filtration.

The winery is under the stewardship of the family's younger generation, Maria José, Mercedes, and Julio César, who are as dedicated to preserving the winery's traditions as their predecessors. They produce a range of wines, including red, white, and rosé Crianzas and Reservas. But the crown jewels of López de Heredia are its Gran Reservas, which are only produced in outstanding years.

The Gran Reservas are divided into Tondonia and Bosconia, named after vineyards the family acquired almost a century ago. Tondonia red Gran Reservas are celebrated for their intricate fruit profile and structure, typically comprised of 75% Tempranillo, with the rest being Mazuelo and Graciano. Bosconia red Gran Reservas usually contain a higher percentage of Tempranillo and are more robust, softer, and earthier, with a year less spent in wood.

All of their finest whites are under the Tondonia label. Composed of 85% Viura and aged for a minimum of six years in old barrels, they evolve a distinctive opulence, with notes of honey, butterscotch, and hazelnut over time while preserving their freshness. They also produce a rosé, the Tondonia Gran Reserva Rosado, from Old Vine wine grapes that are 90-plus years of age, mostly Grenache, with roughly 30% in Tempranillo and the rest Viura.  

López de Heredia is a rare gem in Rioja, insisting on estate-bottled fruit from their prized vineyards—Tondonia, Cubillo, Bosconia, and Zaconia—with wines released only 5-10 years after harvest. This gives their wines a depth of complexity and elegance seldom seen elsewhere. In essence, López de Heredia exemplifies the timeless grandeur of Rioja, crafting wines of astounding longevity and captivating character. Their dedication to tradition and attention to detail renders their wines distinctively noteworthy, providing a unique opportunity for collectors and wine enthusiasts alike.
No Results Found
We're so sorry to disappoint, but it looks like we don't have anything matching your search at this time. To receive an alert if something becomes available in the future, please click the button below.