1979 Chateau La Conseillante
#171170563
Add to Favorites
Ridiculously low 2-day shipping. Add to cart to calculate cost.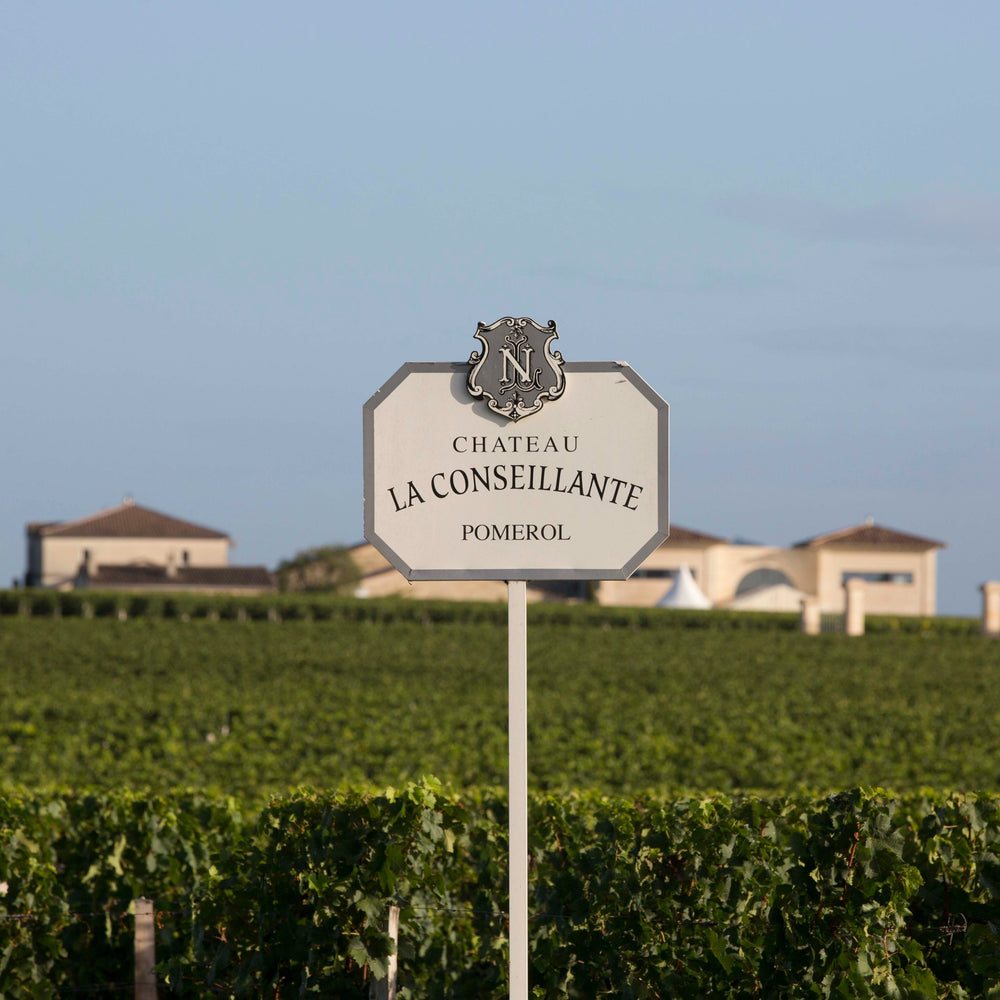 Chateau La Conseillante, located in the coveted Pomerol appellation of Bordeaux, is renowned for its exceptional wines that authentically reflect the unique terroir and meticulous winemaking practices. With 11.79 hectares (29 acres) of vineyards, the estate benefits from a diverse range of soils and subsoils, contributing to the complexity and individuality of their wines.

The vineyard is planted to 80% Merlot and 20% Cabernet Franc, with an average vine age of 30 years and a vine density of approximately 7,000 vines per hectare. Divided into 16 plots, each plot is managed and vinified separately to ensure precision and quality. The soil composition consists of 60% grey clay and 40% sandy gravel, enriched with iron oxide deposits in the subsoil.

The winemaking process involves aging the wines in a combination of 70% new barrels, 27% second-fill barrels, and 3% amphoras. This meticulous aging enhances the wines' finesse, soft texture, and aging potential.

La Conseillante wines are sought after for their finesse, intense bouquet of violets and truffles, and aromatic complexity. Floral notes of peony, red berry fruit, and spices blend with the signature violet characteristic. The palate offers a creamy, silky texture with refreshing acidity and gentle tannins. Over time, the wines develop additional complexities, such as the enticing aromas of black truffles, showcasing the exceptional potential of the Merlot grapes from the Pomerol plateau.

In addition to their flagship wine, La Conseillante introduced a second wine called Duo de Conseillante in 2007. Crafted from select vineyard plots, Duo displays vibrancy, aromatic expression, and a silky mouthfeel, making it an excellent choice for aging for two to ten years.

Owned by the Nicolas family since 1871, Chateau La Conseillante has undergone modernization, including the introduction of temperature-controlled stainless steel tanks in 1971 and the involvement of esteemed professionals like winemaker Jean-Michel Laporte and consultant Michel Rolland. These efforts have contributed to the consistent quality of La Conseillante's wines.

With its distinctive purple capsule and iconic label featuring a shield and the letter "N," Chateau La Conseillante is easily identifiable. This visual representation symbolizes the wine's vibrant color and the characteristic aroma of violets. La Conseillante embodies the essence of Pomerol, producing wines of elegance, finesse, and a genuine expression of the terroir.