1983 Domaine Jean-Louis Chave Hermitage
#173274891
Add to Favorites
Reviews 91 points Vinous "Good full red. Complex, slightly exotic aromas of gibier, tar, spearmint and orange peel. Very concentrated and superripe, with extravagant hints of woodsmoke and iron filings. A wine of great ripeness and substantial power, still a bit dominated by its substantial, dusty, palate-saturating tannins. (ST)" 96 points John Gilman "...soared from the glass in a classic blend of black raspberries, black olives, grilled venison, a bit of bacon fat, ground pepper, great stony soil tones, espresso, and a bit of violet in the upper register. On the palate the wine is full-bodied, deep, pure and very transparent down to its stony soil, with a rock solid core of pure, black raspberry fruit, great complexity, melting tannins, bright acids and stunning length and grip on the pure and profound finish. (JG)"
Ridiculously low 2-day shipping. Add to cart to calculate cost.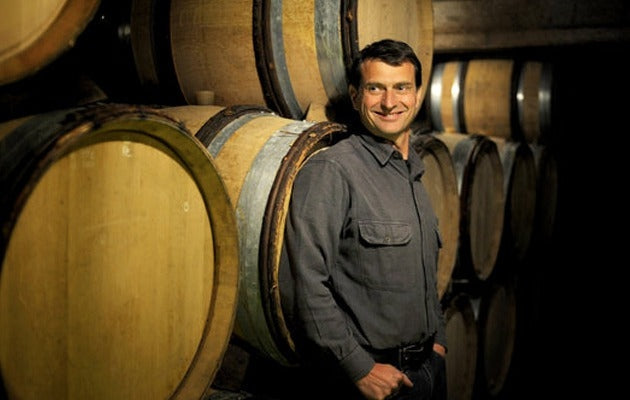 Rooted in the esteemed heritage of Hermitage, Domaine Jean-Louis Chave is helmed by an indomitable figure, Jean-Louis Chave. A significant landowner in the region, Jean-Louis stewards 15 hectares of Syrah, Marsanne, and Roussanne vines organically, nestling on Hermitage, Crozes-Hermitage, and St. Joseph's coveted granite and clay/limestone soils.

Having assumed command of the family's estate in the 1990s, Jean-Louis has adopted traditional methods in the cellar to respect the estate's legacy. By meticulously controlling the process, from cooling and de-stemming about 80% of the harvest to aging wines for up to 18 months in oak barrels apt for each vintage, Jean-Louis delivers expressive wines, both whites and reds, that offer profound minerality and potential for aging.

The essence of Chave's Hermitage lies in their unparalleled blending skills. Each season marks a fresh start, weaving a distinct narrative of balance through Hermitage Rouge's constant backbone, Syrah from Bessards Vineyard, and old vines Marsanne from Péléat Vineyard, forming the foundation for the Blanc. An element of Roussanne is also introduced to the final blend, amplifying the wines' complexity.

Apart from their benchmark Hermitage wines, Chave also produces an exquisite St. Joseph rouge. The family also offers the more accessible Jean-Louis Chave Selections line, which includes the "Mon Coeur" Côtes-du-Rhône and "Silène" Crozes-Hermitage, maintaining their unparalleled standard even at the entry level.

Jean-Louis's meticulous approach in his vineyards extends to his project of rejuvenating abandoned hillside vineyards in St. Joseph, which now significantly contribute to the Jean-Louis Chave Selection label. This dedication and perseverance cement Domaine Jean-Louis Chave as a beacon of the purest expression of Northern Rhône terroir.