1995 Giuseppe Quintarelli Amarone della Valpolicella Classico Riserva
#171268704
Add to Favorites
Ridiculously low 2-day shipping. Add to cart to calculate cost.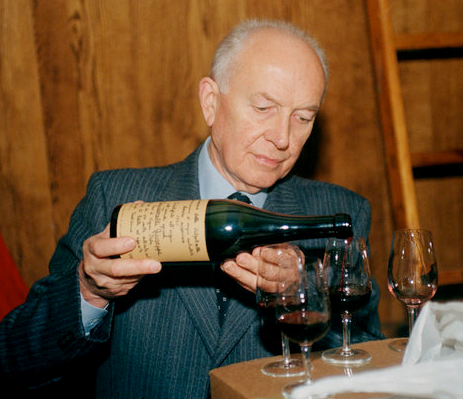 Guiseppe Quintarelli, known as "The Father of Amarone," has set an unrivaled benchmark for Amarone wines. With a profound legacy based in the heart of Valpolicella, the Quintarelli estate epitomizes tradition, meticulousness, and family-driven craftsmanship. Currently stewarded by Guiseppe's daughter Fiorenza, son-in-law Giampaolo, and grandsons Francesco and Lorenzo, the estate's wines are lauded for their intense aromatics, deep complexity, and exceptional refinement.

Central to the Quintarelli philosophy is the traditional appassimento technique, which involves multiple rounds of grape picking to ensure optimal ripeness. The grapes are then dried on straw mats for two to four months before pressing and fermentation. This labor-intensive process results in concentrated, powerful wines that remarkably retain freshness and finesse. The estate's unwavering commitment to this process is evident in their wine portfolio.

Spanning 11 hectares, the Quintarelli estate produces around 4,000 cases annually. A significant portion of these wines undergo extended aging in the cellars before being released at their peak. The entry-level red, Primofiore, blends native grapes with Cabernet Sauvignon and Cabernet Franc that have been partially dried. Aged for a year in Slavonian oak, Primofiore boasts a red-fruit nose, spice-laden dark palate, fresh acidity, and a finely structured profile.

A step above, the Valpolicella Classico Superiore is crafted exclusively from traditional grape varieties: Corvina, Corvinone, and Rondinella. Half of the harvest goes directly to press, while the remainder undergoes two months of drying. Post secondary fermentation on Amarone lees, the wine is aged in Slavonian oak barrels for seven years. This wine exhibits a rich nose of dark fruits and spice, leading to a silky, structured palate replete with fruits, bitter chocolate, and earthy notes.

The crowning glory of the estate is the Amarone della Valpolicella Classico. Produced solely in extraordinary vintages, it undergoes extended maceration after meticulous vineyard passes to attain an unparalleled depth of fruit and monumental structure. The wine is aged for seven years before bottling. In exceptional vintages, a Riserva designation may be given to a barrel selection. Amarone's multifaceted profile boasts a symphony of fruits, earth, and floral tones, coupled with a dense yet tensile structure.
Rosso del Bepi is essentially a declassification of the Amarone, crafted with the same methods, produced only in years where internal decision-making determines intensity doesn't quite reach the same heights. It is always an exceptional, insiders buy.

The Alzero is perhaps the most remarkable wine of the estate, an incredible variation on a Bordeaux blend, using dried bunches of Cabernet Franc, Sauvignon, and Merlot. These are typically the year's first harvest and are slowly dried over four months before pressing and fermentation. Extended aging happens first in French barrique, before moving to Slavonian oak. This is uber-cabernet, dark, brooding, complex, herbal, and brambly, rippling with power. It's a magnificent bottle of wine, one that, like anything from Quintarelli, will make any dinner an occasion.

In summary, Guiseppe Quintarelli's wines are unparalleled in depth, complexity, and craftsmanship, making them not only meditative but also remarkably versatile in pairing with a myriad of cuisines.