1997 Catherine et Pierre Breton Bourgueil Les Perrieres
#96290990
Add to Favorites
Our Notes
Catherine and Pierre Breton are many things ? natural wine pioneers and bon vivants, among others. They?re also serious winemakers, and their track record with this top-notch vineyard in Bourgueil proves it, with the pair often re-releasing bottles from this site after extended aging, as is the case here. 70-year-old vines in sandy clay and limestone provide the structure for the wine, elegant and savory, with blue fruits and the classic cab franc tells of pipe tobacco, mixed peppercorns and herbs.
Ridiculously low 2-day shipping. Add to cart to calculate cost.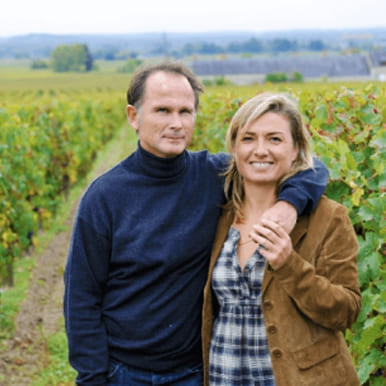 Catherine et Pierre Breton is a family-run winery located in the heart of the Loire Valley and one of the top producers in the region. The Bretons are renowned for their devotion to natural, organic, and biodynamic winemaking and have been making unadulterated wines since 1991, long before it was a trend. The challenging climate and soil of the Loire make organic farming a difficult task, but the Bretons take it in stride, resulting in wines that are a true expression of the terroir.

The Bretons produce a wide range of wines that can be divided into three categories: natural wines that are easy to drink, classic wines true to their appellation, and wines of terroir which are single vineyard bottlings. Their wines of terroir from Chinon and Bourgueil are built for cellaring and have an herbal, earthy freshness that seems to never fade (SommPicks will often have access to library vintages direct from the winery's cellar!)

Fans of Loire's finest Cabernet Franc will take pleasure in acquiring any of the Bretons' wines, and those who love white wine should keep an eye out for their limited production Vouvray, both the sparkling and still versions.

The Bretons are dedicated to traditional winemaking techniques and sustainability, and their commitment to quality is evident in every bottle of wine they produce. Whether you are looking for a refreshing, crisp white wine to enjoy on a summer day or a rich, full-bodied red to pair with a hearty meal, Catherine et Pierre Breton wines are truly one-of-a-kind.