2001 Cavallotto Barolo Riserva Bricco Boschis Vigna San Giuseppe
#157342339
Add to Favorites
Ridiculously low 2-day shipping. Add to cart to calculate cost.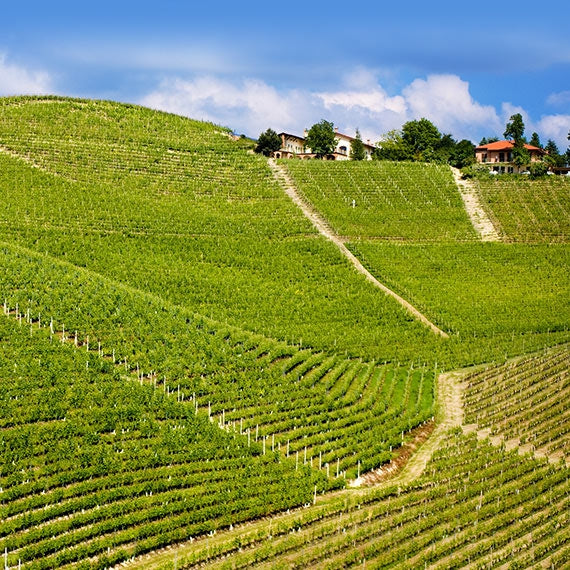 Situated in the core of the Barolo DOCG, Cavallotto is a revered producer known for its mastery of Nebbiolo and its adherence to time-honored winemaking techniques. For nearly a century, this winery has crafted wines that embody power, sophistication, and rich structure, with an impressive capacity to age gracefully. Its portfolio extends from accessible Dolcetto and Barbera to the highly prized Barolo Riserva, a favorite among admirers of traditional Italian reds. Cavallotto's wines, characterized by their undeniable quality and class, have gained well-deserved recognition, with one being crowned the #8 Wine of 2021 by Wine Spectator.

The Cavallotto family's history is intertwined with the Tenuta Bricco Boschis vineyard, which they have owned since 1928. Marking their pioneering spirit, the family began vinifying their estate's produce in 1946 and released their first Barolo under the Cavallotto label in 1948. Today, the fourth generation - Laura, Giuseppe, and Alfio, faithfully uphold this tradition, exclusively vinifying the grapes from their estate into DOC and DOCG wines.

The winery employs both horizontal and vertical temperature-controlled stainless steel tanks for the initial fermentation phase and refrains from passing the grapes through a crushing machine during destemming. Post fermentation, Dolcetto and Freisa are moved to concrete tanks for malolactic fermentation, while the Barolo, Nebbiolo, and Barbera destined for aging are racked to Slavonian oak casks. The Barolo particularly matures in the unique microclimate of the aging cellars, excavated from the heart of the Bricco Boschis hill, taking on its distinctive characteristics. The family's dedication is mirrored in their use of the latest bottling technologies from local firm GAI to ensure the utmost quality.

Cavallotto's strength lies in their traditional approach blended with respect for modern viticulture and winemaking techniques. Their wines reflect the essence of the Bricco Boschis and Vignolo crus' quality vineyards, which is particularly highlighted in their Barolo Bricco Boschis that consistently receives 90+ point reviews. The Cavallotto family is known for bringing forth wines that capture the quintessence of Castiglione Falletto, showcasing their rich heritage and winemaking prowess.