2001 Domaine des Tours Vaucluse Merlot Syrah
#103622711
Add to Favorites
Ridiculously low 2-day shipping. Add to cart to calculate cost.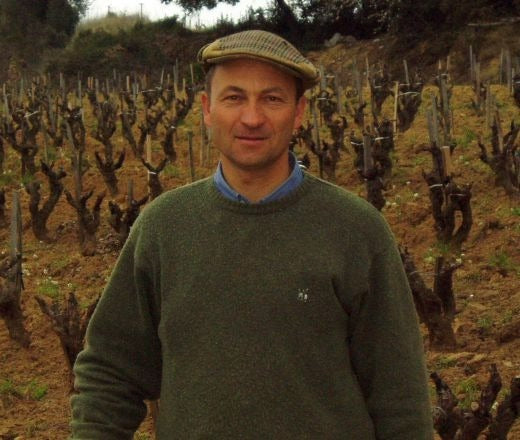 For fans of Châteauneuf-du-Pape, Château Rayas needs little introduction. This benchmark Southern Rhône estate distinguishes itself by its fine, sandy soils—an unusual departure from the appellation's classic terroir of galets roulés. Emmanuel Rayas, grandson of the founder, farms Rayas's iconic single vineyards—Le Couchant, Le Levant and Le Coeur—using organic methods. What's more, he dedicates the better part of his holdings to Grenache, a tribute to his faith in the grape, when by appellation law, he has the right to use up to 13 different varietals.
Pine trees protect the vineyards from the harsh mistral winds, creating a cooler microclimate, and resulting in a long ripening season. Once in the cellar, Emmanuel keeps the grapes on their stems for an extended fermentation, racks the wines once into enamel cuves, and the ages them in neutral oak casks and foudres. He finally bottles the wines two years after the harvest, unfined and unfiltered in all of their aromatic glory.
In addition, Emmanuel also manages Château des Tours, his own family estate in Sarrians under a Côte du Rhône appellation, and its second label, Domaine des Tours, a Vin de Pays de Vaucluse, both delicious entrée-level bottlings of organic Grenache and Syrah.