2007 Domaine du Comte Liger-Belair Vosne-Romanee 1er Cru Les Petits Monts
#166275208
Add to Favorites
Reviews 90-92 points Vinous "Dark red. Blackberry, violet and citrus zest on the brisk nose, along with a whiff of leathery reduction. Sweet, spicy and vibrant, with distinctive white fruit notes of grapefruit and white peach joining with firm minerality to give real cut to the middle palate. The palate-coating finish is vibrant, spicy and long. (ST)" 92 points Burghound "A much cooler and more restrained nose of red and blue pinot fruit with stone, crushed fennel, soy and clove notes that are also reflected back by the tight, pure, detailed and tension-filled flavors that culminate in a focused and very precise finish that delivers admirable length. This is an intensely mineral infused middle weight wine whose strength is intense flavor authority without undue weight. In a word, a lovely wine offering that rare combination of power and finesse. (AM)"
Ridiculously low 2-day shipping. Add to cart to calculate cost.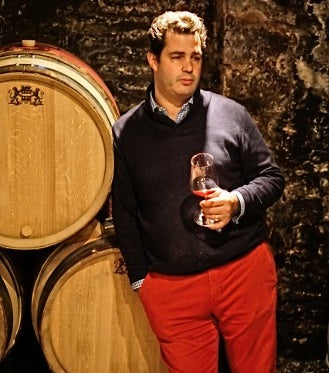 Domaine du Comte Liger-Belair, nestled in the heart of Vosne-Romanee, is a testament to winemaking excellence and resilience. This winemaking legacy began with Louis Liger-Belair, a general from Napoleon's army, who acquired the Château de Vosne-Romanée Estate in 1815. This once vast estate covered sixty hectares of some of the most prestigious vineyards in France, including the celebrated grand cru monopole, La Romanée. An unfortunate inheritance issue in 1933 led to the divestment of most of the family's holdings, leaving only a fraction of the former glory.

In the year 2000, the narrative of the domaine changed dramatically when Louis-Michel Liger-Belair, an agricultural engineer and oenologist, seized the reins of the family Domaine. Armed with dedication and an innovative spirit, he transformed the winemaking process, embracing biodynamic farming methods across the Domaine's near nine hectares. His holistic approach to farming includes the use of a horse-drawn plow and careful handling of the vineyard's fruit to respect grape integrity.

Among the more technical aspects of their winemaking, the Domaine is known for a distinct blend of free-run and pressed juices, allowing the lees to settle to avoid racking. They employ three different barrel types sourced from three different forests, offering unique characteristics to the wine. Bottling is done by gravity without the use of fining or filtration, a testament to the purity of the wine production process.

Today, the Domaine du Comte Liger-Belair produces some of the world's most esteemed wines, their offerings vibrating with a "seriousness of intent" (Jancis Robinson). The wines' unique quality stems not just from the dedication and expertise of Louis-Michel, but also from the profound lineage of the Liger-Belair family that has been intertwined with the vineyards and wines of Burgundy for over two centuries. This profound history, paired with the Domaine's future-facing approach to winemaking, ensures their place as a cherished producer in the heart of Burgundy.