2008 Agrapart Champagne Grand Cru Mineral Blanc de Blancs Extra Brut
#170426626
Add to Favorites
Reviews 93 points Wine Advocate "From 40+ year old Chardonnay vines grown in nearby terroirs of Cramant and Avize on very chalky soils, fermented 50% in oak barrels (the Avize part) and bottled unfiltered in May 2009, the 2008 Extra Brut Blanc de Blancs Grand Cru Mineral was disgorged manually after five years. This is pure, dry and very elegant Champagne expressing the chalky terroir of its origin in a very straightforward and mineral way. Ripe and cooked apples, along with raisin and flavors on the chalky-fruity nose, lead to a firmly structured Champagne with a great purity of fruit and a persistent minerality in the complex finish. (SR)" 93 points Vinous "The 2008 Blanc de Blancs is a perfect example of how open and expressive Pascal Agrapart's 2008s are today. Creamy, ample and highly expressive, the 2008 is all about texture. Lightly honeyed notes, white flowers, almonds, and lemon peel are given an extra kick of energy on the finish, where the wine's underlying minerality and salinity add considerable raciness... (AG)"
Ridiculously low 2-day shipping. Add to cart to calculate cost.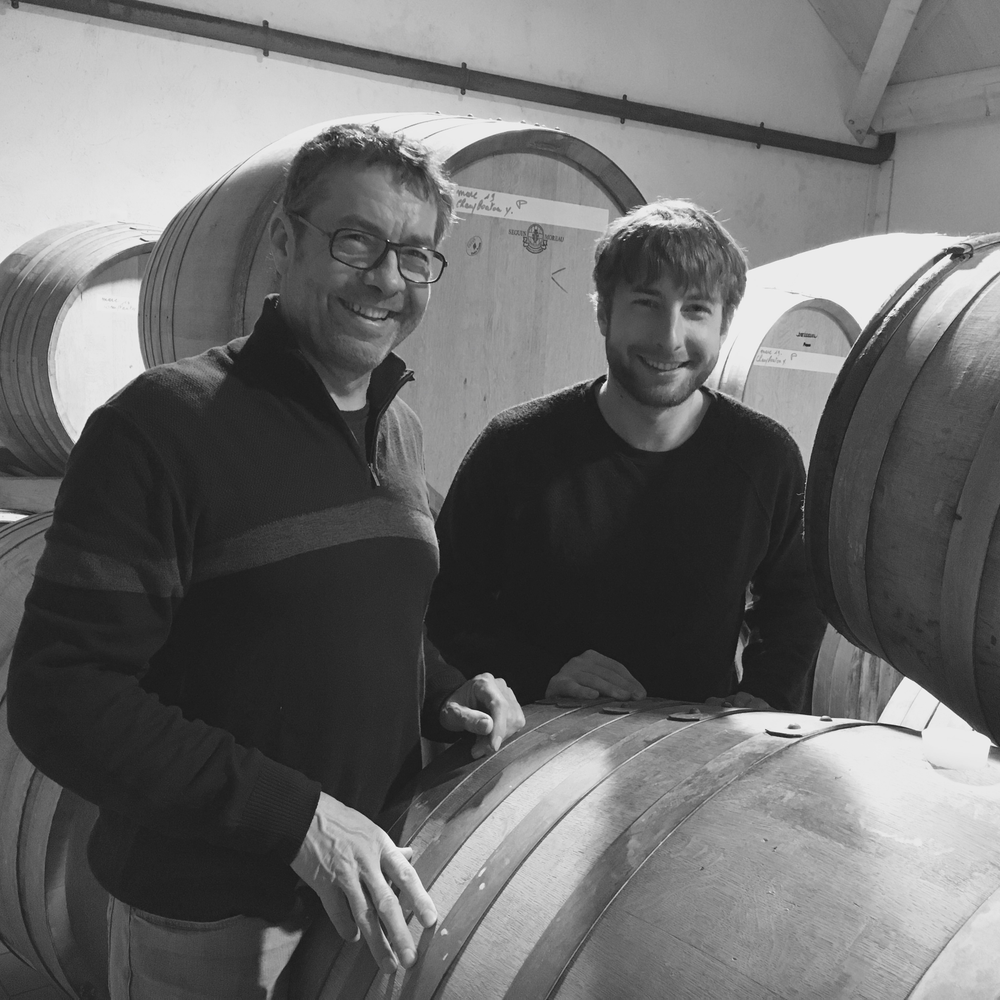 Situated in the Grand Cru village of Avize, Agrapart & Fils has catapulted to become one of the top grower-producers in Champagne. Under the stewardship of Pascal and Fabrice, the fourth generation of the Agrapart family, the estate manifests a unique wine experience that celebrates the nuances of the Champagne region.

Comprising of nine and a half hectares of primarily Chardonnay vineyards, mostly classified as Grand Cru and spread across villages such as Avize, Oger, Cramant, and Oiry, the estate yields high-quality, low-quantity vintages - never exceeding 5,400 cases in a year. The estate's vine age is notably old, with an average of forty years, with some vines dating back over seventy years. Agrapart & Fils has always employed organic farming, a commitment seen as a standard rather than a marketing angle, underscoring their dedication to quality.

Agrapart & Fils' winemaking process is a unique blend of tradition and respect for the terroir. They meticulously manage each stage, from hand riddling each bottle to plowing their vineyard with a horse, resulting in truly handmade wines. This attention to detail extends to their terroir-driven approach, which focuses on the three main terroirs of Avize: L'Avizoise (top of the hill), Venus (middle of the hill), and Mineral (lower part of the hill). Wines from these areas are crafted identically, emphasizing the unique characteristics imparted by the terroir. Minimal to no dosage is used, yielding different expressions - from the powerful cuvée of L'Avizoise to the bright and electrifying Minéral.

The estate's portfolio includes two non-vintage cuvées, Les 7 Crus and Terroirs, three vintage-dated Parcellaires cuvées, Minéral, Vénus, and L'Avizoise, and two rare micro-cuvées, Complantée and Expérience.