2008 Domaine Macle Chateau-Chalon
#170299627
Add to Favorites
Ridiculously low 2-day shipping. Add to cart to calculate cost.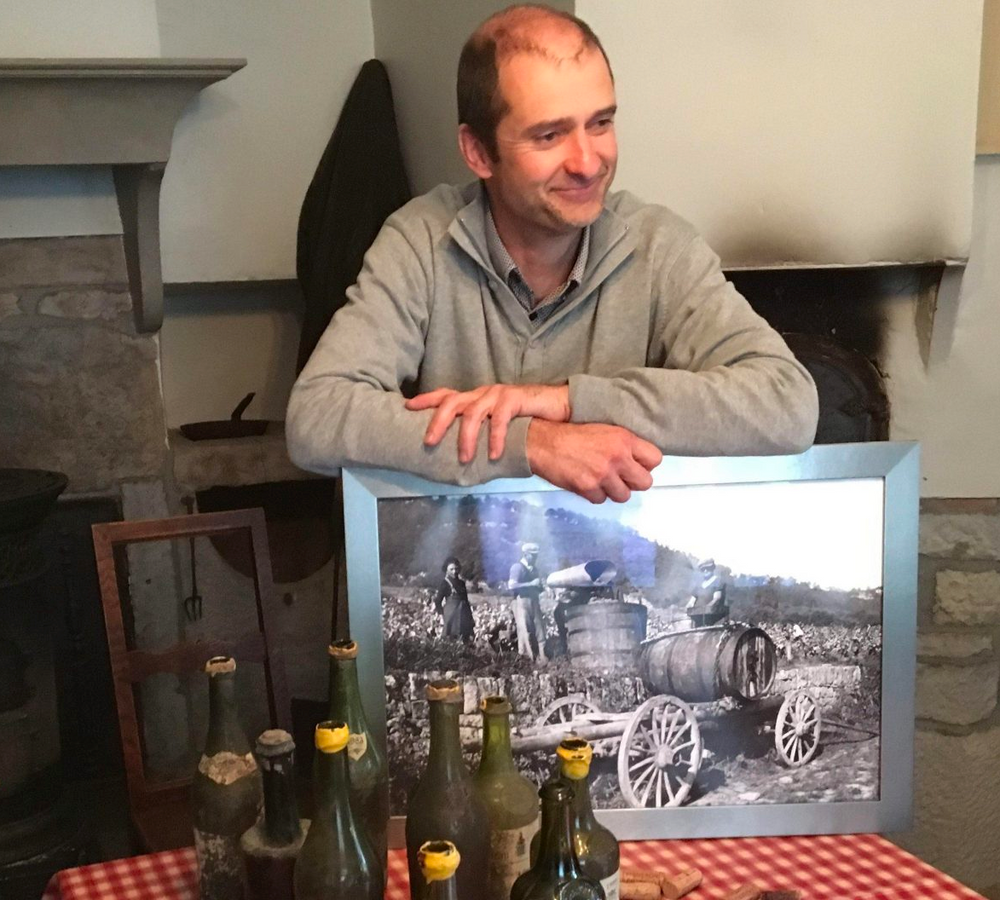 Domaine Macle is a family-owned winery in Château-Chalon, a small town in the Jura region of France. The Macle family has been making wine since the 1850s and has been focused exclusively on wine production since the 1960s. They own 12 hectares of vineyards, 8 of which are planted to Chardonnay in the Côte de Jura and 4 planted to the local Savagnin grape in Château-Chalon.

The family's winemaking technique is based on the sous voile or under veil method, which involves aging the wine in oak barrels for a minimum of six years and three months without topping up or adding sulfur. The wine develops a layer of flor yeast on its surface, which prevents excessive oxidation and gives the wine a unique, nutty flavor profile. This method is similar to the production of Fino sherry in Spain but is specific to the Jura region of France.

Domaine Macle's most famous wine is their 100% Savagnin Château-Chalon, which is considered one of the best examples of Vin Jaune. It is only produced in exceptional vintages, and the wine is aged for at least 6 years and 3 months before release. The wine can age for a century or more and has immense complexity and an aromatic profile.

Breaking with tradition, Laurent Macle has experimented with producing a non-oxidative (ouille) wine in small proportions. The winery has been practicing organic farming for over 10 years, and starting with its 2020 vintage, its wines are officially certified organic. They add minimal to no sulfites to their wines during fermentation and bottling.

Domaine Macle is known for its ability to give pure, diverse, and unique flavors, with a mineral-driven elegance that sets them apart from other Jura producers. The wines are complex and fun and are best served as an apéritif with cheese or an after-dinner drink.